eMarketer research reveals that 46% of customers want to solve a problem when they're engaging with a brand on social media, and 39% are looking to give feedback about a product or service.
It looks like companies intent on keeping social media in the marketing department alone are missing out on a huge opportunity—the chance to give the people what they want.
It's understandable that Marketing is reticent to relinquish control of social media accounts outside their department.
But really, every communication with a lead or customer is a marketing opportunity, so anyone on the front lines with customers is already marketing for your company every day.
Instead of worrying about all the things that could go wrong with social media out of Marketing's complete control, set up a process that helps mitigate any potential problems and allows customers to reap the benefits of interacting with your service and support teams on social media.
To help ease you into what may be an uncomfortable transition, we looked at some of the most worrisome outcomes marketers envision when getting customer service involved in social media.
And then, we found examples of the brands that have successfully overcome those obstacles, and what you can learn from them.
Take a look, and see how you could implement social media as a customer service avenue based on their examples.
Obstacle 1: mixing customer service messages and marketing messages
Perhaps one of the biggest barriers to brands opening up their social media accounts to customer service is the mixed messages to fans and followers.
If your social media accounts are set up to serve content that fosters discussion among people that like you, do you really want to expose them to the seedy underbelly of your support and service issues?
Let's take a look at how fashion retailer Asos resolved this common problem.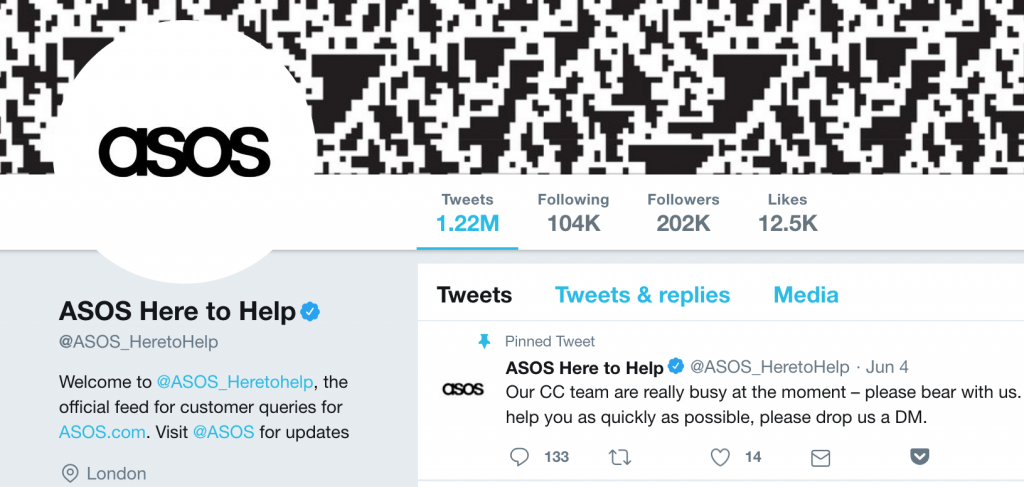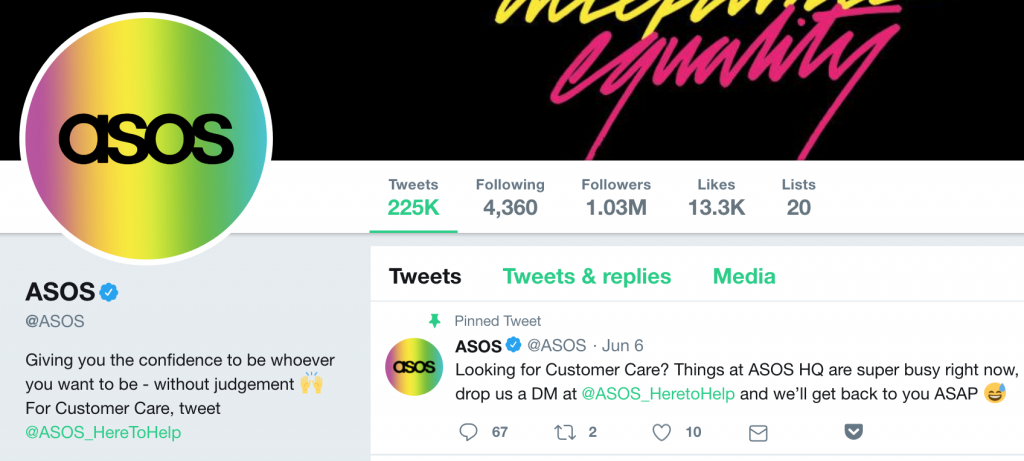 See that first Twitter account? It's called 'ASOS Here to Help,' and it was set up as an entirely separate entity from ASOS' "marketing" Twitter account—the second image shown above.
ASOS also has a similar division set up on Facebook, with one page dedicated to customer service, and the other to marketing messaging.
This lets you neatly separate conversations between customers who are unhappy or have questions for sales or support and leads who are following your account for education and information.
Sure, there will be spillover; a customer may find the Asos.com Twitter account first and tweet their problem there.
But, it's easy enough to address the issue by responding using the Twitter account specifically built to handle customer service questions, and the conversation can continue between those two accounts.
And many third-party services like Hootsuite and CoTweet can make the collaboration between two accounts easier through the use of assigned tweets.
Obstacle 2: dealing with sensitive information
According to a report from Javelin Strategy & Research, most Americans are reticent to mix personal financial information with social networking.
The report found a 4-to-1 resistance against receiving updates about promotions and discounts, to a 9-to-1 resistance against reviewing or receiving account balances.
Along with these consumer concerns come regulatory compliance issues and data security.
So if you're working in an industry that handles peoples' personal information—finances, health, even something as basic as their contact information—handling privacy is a real concern when dealing with customer service over social media.
So what's a brand to do? Let's take a look at how Citigroup handles private information via its customer service-oriented @AskCiti Twitter account.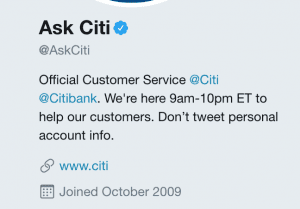 The solution you can implement here is threefold. First, do as Citigroup does, and cover your butt with a privacy notice applicable to your industry that's visible right on your social media account.
Then, when customers do get in touch with you, move it to a more secure and appropriate channel that can securely handle their private information.
You'll also notice how vigilant Citigroup is about reminding customers not to include private information in their messages—even in private Twitter direct messages (DMs).
Citigroup not only holds it in its Privacy Policy, but they also reiterate not to include account or PINs every single time they ask someone to DM their phone number to be contacted.

Which brings us to our third method of getting over the social customer service security barrier—you can simply use social media as a customer service monitoring and routing mechanism.
Whether you intend for your social media account to be used as a customer service channel or not, it is something consumers have come to expect.
As such, they will likely post complaints on your Facebook page or tweet their problems at you from time to time.
Set up a customer service social media account on which you don't solve peoples' problems, but simply monitor for problems that arise that you can then route to the proper support person in your queue for follow-up.
Obstacle 3: scaling social customer service efforts across a large organization
Monitoring your social media accounts for customer service issues that crop up is one thing, but implementing a national or international initiative? Well, it's not easy, but it can be done.
A great example of a well run, scalable social customer service program was Best Buy's Twelpforce, launched in 2008. In the social media world, that makes them an early adopter!
Best Buy used to employ a force of 3,000 tweeters to help with customer service issues on Twitter.
Having such a wide range of employees answering questions that were tweeted to @Twelpforce helped ensure that there was always someone with the right knowledge set available to respond.
Think about it—if you have a question about which camera to buy, do you want to talk to the guy who specializes in GPS installation? I think not.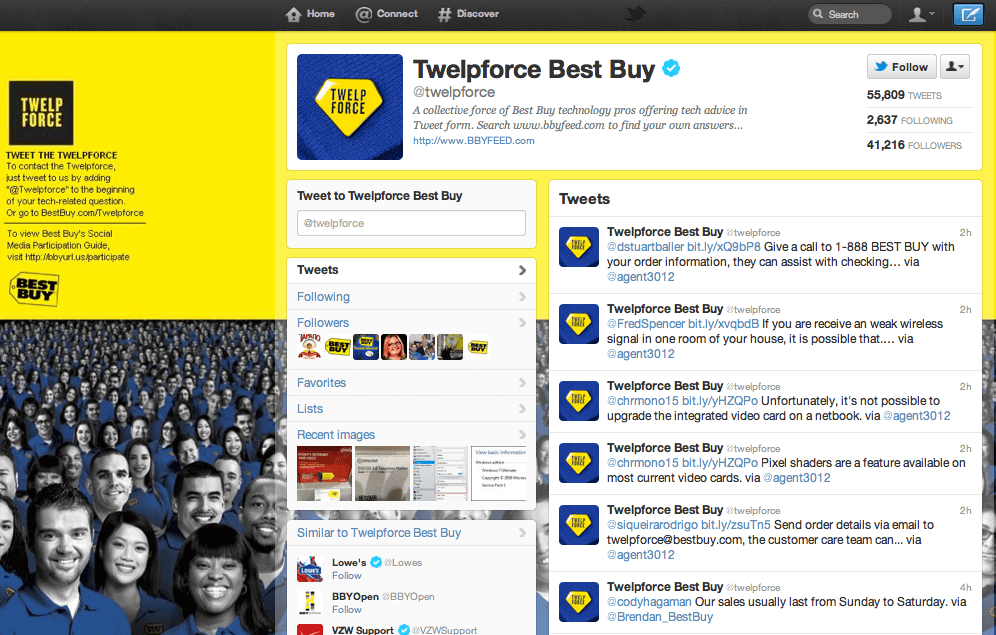 That's not to say you need a force of 3,000 employees monitoring round the clock to scale social customer service efforts. Southwest Airlines does so successfully with a team of ten that runs from about 5 AM CST to 11 PM CST, its flight hours.
They employ one person from job functions across the company to answer questions that relate to their area of expertise.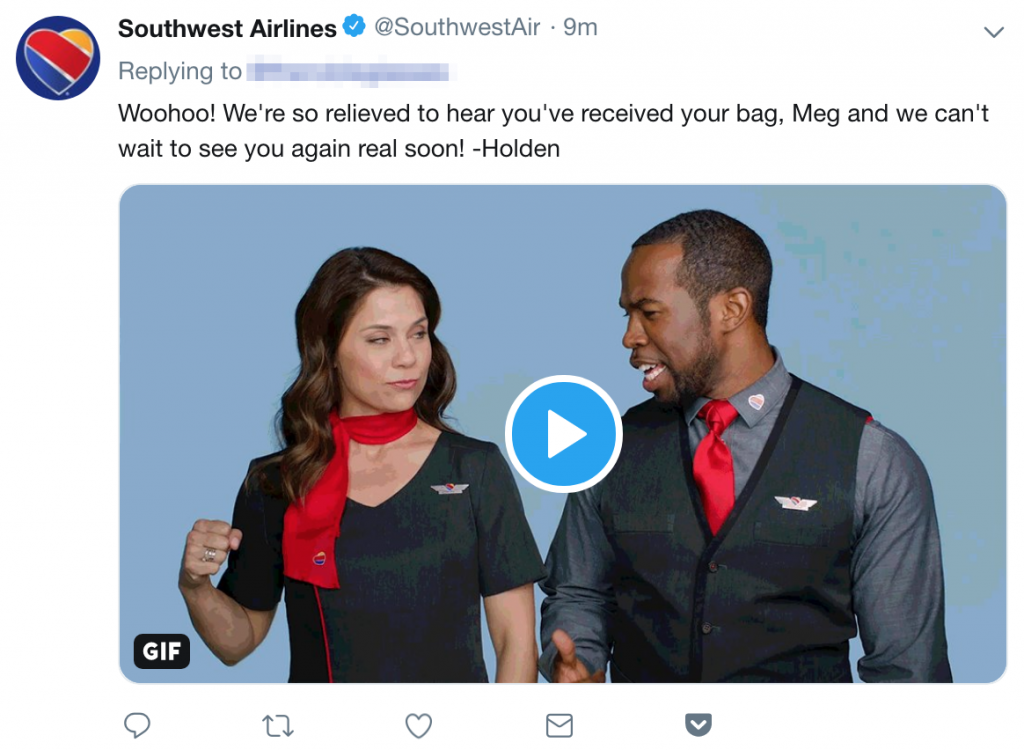 You'll notice that Southwest Airlines' tweeters, like many other successful social customer service programs, maintain an upbeat and conversational tone.
Compare this to a company like Walmart who requires that employees stick to "official" Twitter uses in customer service in order to aid in its scalability.
A fine tactic, but not as friendly as what customers experience with companies like Best Buy and Southwest Airlines.
All of this, in fact, leads us to the next common problem that comes with scaling a widespread social customer service initiative.
Obstacle 4: communicating like humans, not robots
One of the challenges that come with scaling is avoiding canned responses. Many companies that do social customer service know there are so many canned responses that it feels like the opposite of what social media is supposed to be—you know, social.
Instead of two people talking together, it's a person and a script. Take a look at how KLM combatted that with its "Live Replies" campaign, centered around highly personalized responses.
This video is in response to just one person's tweet. Obviously, this campaign is on the extreme end of the personalization spectrum (not to mention an unscalable approach).
But the campaign itself does garner attention for its personalized response approach to social customer service.
If you take a look at KLM's actual social media accounts, you'll see the company lives up to it in its more scalable day-to-day efforts.
Obstacle 5: demonstrating the ROI of social customer service
Gary Vaynerchuk, a member of the HubSpot advisory board and author of the book The Thank-You Economy, says that "it's ridiculous that we are being asked to justify the ROI of social media when traditional media metrics are full of s**t."
Whether you agree with that or not, if you can justify the ROI of social customer service, why not give it a whirl?
Consider the lost revenue associated with losing a customer and the costs of acquiring a new one, compared to the costs associated with employing a social customer service staff.
If you're interested in a method for calculating the ROI of social customer support, visit Kathy Herrmann's SlideShare presentation, in which she provides valuable sample calculations you could apply to your business.
Zappos—a customer service pioneer we would be remiss not to address—takes a less mathematical point of view (at least as far as the public eye can discern) to its social customer service dedication.
CEO Tony Hsieh simply believes that customer service is one of the best marketing investments one can make, as it yields tremendous returns when customers not only buy from you over and over but bring along their friends and family, too.
And the proof is in the pudding, so to speak, for plenty of other companies. Barn Raisers LLC has aggregated a fine arsenal of case studies on the subject—let's dive into one remarkable example.
Lenovo launched to support communities of its own—LenovoThink and Lenovo Idea—in order to take control over the conversations taking place about their products on third-party sites.
Lenovo has since seen a 20% reduction in laptop support call rates, increased agent productivity, a shorter problem resolution cycle, an increased Net Promoter Score, and reduced support costs.
What you'll notice about these case studies, however, is that none of them have completely abandoned traditional customer service for social customer support alone; they've supplemented it and integrated them.
But even if you don't launch a full-scale social customer service program as these companies have, it behooves you to vigilantly monitor your social presence for customer service issues.
Your customers will look for you online to help with their customer service issues, and if you're not there, they will still talk about you online—both positively and negatively.
What other brands are utilizing social media well for customer service? What other creative ways can you think of to use social media for customer service?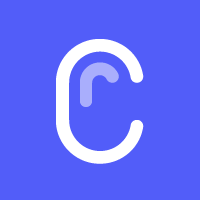 Canny
is a user feedback tool. We help software companies track feedback to build better products.