When you have a lot of customers, keeping track of feedback is very challenging. You may also have a big team that discusses product internally all the time. Either way, this can get really overwhelming. We built Canny to tackle that problem.
However, you probably have other tools and processes in place where you get feedback. Most SaaS companies use a support tool like Intercom or Zendesk. You may communicate with customers over email. You might conduct customer interviews and talk to customers offline. Your customers will usually do what's easiest for them and use the communication channels they prefer.
Your teammates might just shoot you a one-off message or have a candid conversation over lunch. Your internal stakeholders can be exceptionally passionate about the product direction. Point is, feedback doesn't always make it directly into Canny.
If feedback doesn't get captured, chances are, it will get lost. Without a holistic view into your product feedback, it's difficult to make the most impactful product decisions.
So how do we make sure Canny is your single source of truth for feedback?
Here's our recommended setup for feedback. Your mileage may vary but these tips should give you a good idea of where to start.
For customer feedback
Feedback in Canny
As a baseline, make sure Canny is easy to find when your customers need it. Including a link to Canny in your product is our recommended way. Somewhere that isn't in the way but obvious when needed. Use something like "Feedback" or "Feature Requests" to indicate that's where people should go.
This is a good way to make sure as much feedback as possible makes it into Canny automatically. We go more in-depth on Canny-specific setup in this post. For feedback you get outside Canny, you'll need to make sure it still gets captured.
Feedback from customer support tools
These days, it's very common for software teams to use a customer support tool. Naturally, your team will get feedback via support channels.
We want to make it as easy as possible for your team to get feedback into Canny. This means making sure that your teammates on the front lines are well-equipped.
We have direct integrations with Intercom and Zendesk that make it possible to capture feedback within those tools. It really doesn't get any easier.
Canny will automatically add the user associated with the conversation/ticket as a voter in Canny. That means that any updates to the Canny post will go to them as well. You'll also see a link back to the original conversation/ticket to remind yourself of the context and give updates.
We'll be building more integrations down the line as well. You can vote for the ones your team uses here.
For now, if we don't have an integration for your support tool, you can add votes on your customers' behalf in Canny. Here's the relevant help article for our vote on behalf feature.
Feedback from social media
Your team is bound to get some feedback if you have a social media presence. The best way to capture these is to use the vote on behalf feature as well.
Optionally, you can use our internal comments feature to make a note of what was said and a link back to it. Having all this information handy is helpful for product managers to understand the full context of the problem.
In-person feedback
This is feedback you get in face to face conversations, whether online or offline. Here are some examples:
Customer development interviews
User research sessions
Sales calls
Again, the best way to keep track of this feedback is through voting on behalf of the person. You may have taken notes that you can refer back to so you don't miss logging anything in Canny.
Everything else
For feedback from channels other than the ones mentioned above, our vote on behalf feature is a great catch-all.
In any channel, be aware that feedback can be disguised as something else. In these cases, it's still very helpful to distill it down into actionable feedback. Here are some examples:
When customers churn
Find out why customers are cancelling. Missing a feature? That's easy, just add it to Canny. They're not engaged with your product? This is a little harder. You might have to look into the data to really understand why.
When customers are confused
Find out what they're confused about. Maybe a feature's UX is confusing. Maybe they can't find what they're looking for. Confusion is something that your team can work to eliminate. Keep track of these moments in Canny to identify the most confusing parts of your product.
When customers ask a question
If someone asks a question, it means something is unclear. It might be obvious to you but it's not to them. Keep track of the questions you hear over and over. There's an opportunity to make the solution clearer.
Note: There might be some things that you don't want to expose publicly. For example, someone telling you your product is too expensive. It's valid feedback but maybe not something you want to show all customers. For these cases, you can create a private board in Canny. This way you can still keep track of feedback but only expose it internally.
For feedback from teammates
As teams grow, their feedback process usually gets neglected. People start giving feedback in several different channels—from spreadsheets, to Slack, to text files on one person's computer. It's impossible for one to get a holistic view across all feedback.
Luckily, you can get your process back in order.
Feedback in Canny
Feedback from teammates can be treated mostly the same as feedback from customers. One main difference is you might want to keep all of this feedback private. In Canny, you can easily do that by making your board private and limiting access to only people with @yourcompany.com email addresses.
From there, you'll want to share a direct link to that Canny board with your team. They'll simply need to sign in with their work email to give feedback.
The important thing here is that everyone needs to buy in for this to work effectively. Your teammates are naturally passionate about making your product better so they will have feedback to give. Consider making an official announcement to your team that all feedback should go in Canny.
In-person feedback
There are several situations where you talk to teammates face to face. Whether that's via a video call or in-person meeting, feedback will be exchanged. In team meetings, decisions might be made as well, regarding certain features.
Someone should be responsible for adding feedback into Canny. If decisions are made, add that as an internal comment so everyone can stay in the loop.
Feedback, solved
That's it!
By having these processes in place, you should be covered on all fronts for feedback. You can be confident that you have all the information you need in Canny so feedback can be considered in decision making.
If possible, have as much feedback go directly into Canny as possible. This reduces the work required from your team to log feedback on behalf of others. Beyond that, it's really easy to make sure the odds and ends get logged.
Once you have all your feedback in Canny, product managers can go in and sort or filter the data. Make sure you take a look at our organization features like tags and categories to group posts together in a way that makes sense for your team. You're well on your way to feedback that is actually usable.
Ready to solve customer feedback for your team?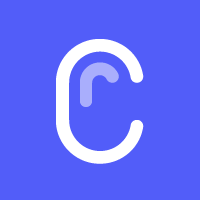 Canny
is a user feedback tool. We help software companies track feedback to build better products.