I didn't set out to create a podcast.
All I really planned on doing, at the start, was gathering information and having some casual conversations.
I have a background in marketing for various SaaS tech companies, but I don't have a technical background. So, I am a little out of my depth when it comes to firsthand experience building a product. 
Product managers make up a big chunk of our user base here at Canny. I wanted to dig a little deeper into the role, so I could learn more about the challenges that PMs face. I wanted to know what helps (and hurts) when it comes to doing their job well.
In the process of having what I offhandedly called "PM chats" with a few product managers, we all realized: Hey, there's a lot of good stuff here. Maybe others would appreciate listening to these conversations too. 
We realized, this would actually make a cool podcast.
We recently launched the first season of Product Manager Chats, or "PM Chats" for short. You can find it on Apple Podcasts, Google Podcasts, Spotify, and more.
PM Chats is a space to put the experiences of product managers front and center. We're highlighting what it takes to effectively prioritize and manage the process of building a tech product. You'll be able to hear from PMs at companies like Facebook and Uber, as well as smaller startups.
The first 3 episodes are available on all podcast platforms—you can find the links on our PM Chats page.
And, we just released episode 4 today—check out a clip below:
We'll be releasing the rest of the episodes from season one every other week on Wednesday.
In the meantime, check out the first four episodes—I'd love to hear what you think. Either leave a review and let me know, or feel free to send me an email at bri@canny.io.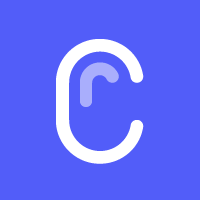 Canny
is a user feedback tool. We help software companies track feedback to build better products.