We built Canny to help companies collect, organize, and prioritize feedback. All businesses should consider feedback when making product decisions, regardless of size.
This is why we're excited to announce we're launching new pricing plans! I'll share our thought process behind these changes.
We didn't want to just increase our prices across the board.
We wanted to think critically about how we price. We wanted to create plans that would grow as our customers' needs did.
After doing that, we've come up with pricing plans that are:
accessible to companies of all sizes
more straightforward
more predictable.
Let's look at what's changing.
👉 Have a look at our new Pricing page
Introducing Our Free Plan
The biggest change is that our Starter plan, which used to cost $50 per month, is now going to be available for free.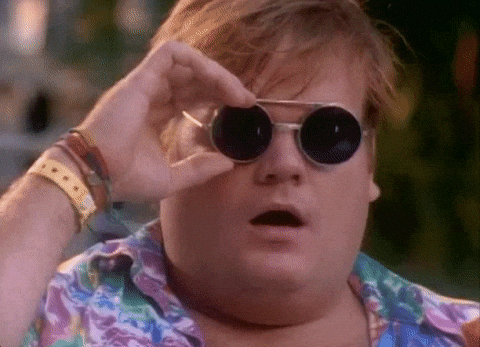 We've retained almost all the functionality of the Starter plan. Plus, we now include unlimited tracked users. Tracked users are anybody who posts, votes, or comments on your Canny boards). Before, Starter plan subscribers included 100 tracked users per month.
The free plan lets any business get started with feedback management and product prioritization.
Our hope is this will help all businesses grow their products in a user-centric fashion.
Goodbye Tracked User Limits
Our plans have always included a set number of tracked users. Extra tracked users were available for a fee. Tracked users were our value metric.
This worked ok, but it introduced unpredictability. What percent of your users are going to leave feedback? What if a major release or outage triggers a surge of feedback? In either case, you could exceed your tracked user limit.
To make our pricing more predictable, we're removing tracked user limits altogether. All plans, including the Free plan, now include unlimited tracked users.
Simpler Team Management
Each of our plans came with a number of admin seats. Each team member would occupy one seat, and if you needed more seats, you could buy more.
The drawback to this was that it treated all team members the same. Regardless of how they were using Canny, they all counted towards the admin seat limit.
Going forward, we'll have three roles:
Owner – anyone who administers the account
Manager – anyone who uses Canny's tools to manage feedback, set up boards, manage roadmaps, etc.
Contributor – anyone who accesses Canny to add feedback, reply to users, etc.
Only owners and managers will count as admin seats. Companies can have an unlimited number of contributors. For more details, check out our help article on admin roles.
👉 Admin roles are available to all customers now. Before, only Business plans included this feature.
This should enable companies to get all the team members they need into Canny. It should also ensure billing is predictable.
So, where does that get us?
These are some substantial changes, so let's summarize what this looks like.
Here's a screenshot showing our previous pricing:

And here's a screenshot from our new pricing:

There are a few main takeaways here:
The Starter plan becomes the Free plan
The Growth plan increases to $400 / mo
Additional fees based on admin seats, not tracked users
This pricing is simpler and more predictable. It should allow companies to develop their user feedback programs at their own pace.
For complete information on each of our plans, please visit our Pricing page.
What Happens Now?
These plans are in effect for new customers as of March 21st, 2022. If you are already a Canny customer, here are some questions you might have:
What happens to my current plan?
These changes mostly impact customers currently on our Starter plan. If you're on a Growth or Business plan, you'll stay on the same plan.
We're notifying all our Starter plan customers which plan their usage qualifies them for. There are two main scenarios you may fall into:
If you qualify for our Growth plan, we'll move you to the new Growth plan on April 20th, 2022 with a 25% discount for your first 6 months. You'll also have the option of moving to the Free plan, but you will lose access to some features and integrations.
If you qualify for our Free plan, we'll move you to the new Free plan on April 20th, 2022 and you won't pay anything going forward. You'll also have the option of subscribing to the new Growth plan at a 25% discount for your first 6 months.
Can I still have a trial for the Growth and Business plans?
Yes! We still offer 14 day free trials for our Growth plan. For the Business plan, please contact us and we'll be happy to demo any of its features.
Do customers get any discounts if they want to move to a higher plan?
All customers are eligible for a 25% discount for 6 months if they upgrade to the new Growth plan before April 20th, 2022.
Are discounts for education, healthcare, and early stage companies still available?
Yes! We still offer discounts on Growth and Business plans for these types of companies. Please check out our Pricing page for more information.
If I don't want to pay more can I move to the Free plan?
Yes, you're free to move to the Free plan. Please keep in mind that the Free plan does not include all the features of the Growth and Business plans. It also only includes one integration. You can see the feature breakdown on our Pricing page.
What's the advantage to the Growth or Business plan versus the Free plan?
The Free plan has everything you need to get up and running. The Growth and Business plans are great for teams looking for more power.
The Free plan only includes one integration whereas other plans include unlimited integrations. More integrations like Jira and HubSpot support more complex workflows. More advanced features like segmentation and private boards support more use cases.
For a complete look at each plan's features, please check out our Pricing page.
What if my company is on an annual plan?
Your plan will continue at your current pricing until your renewal date. Upon renewal, your plan will be switched to the new Growth annual plan.
What levels of support are available?
Our aim is to support customers on all our plans. Free plan customers will be able to use live chat and we'll aim to respond within 24 hours. Growth and Business plan customers have access to priority live chat.
Looking forward
While pricing changes are tricky, these plans make Canny more accessible. This also makes pricing more predictable for our customers as their needs grow.
Our new pricing page is now live, so if you'd like to learn more about what each plan offers, be sure to check it out. And, if you have any questions about our plans, please get in touch!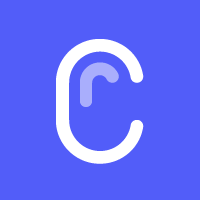 Canny
is a user feedback tool. We help software companies track feedback to build better products.