Most people would agree that feedback matters.
It's always important to hear what your customers think, right?
What's harder to clear up is why.
When it comes down to it, why is it important to go out of your way to hear from the people using your product?
Why does collecting customer feedback matter?
Collecting customer feedback shows that you care about what customers have to say. It shows that you're committed to learning from customer input. This can help you build a better product, as well as increase customer loyalty.
Gathering customer feedback shows you:
If your product is doing its job
How well it's doing its job
If you have a clear understanding of the actual problem your customers are facing (and are solving it)
I reached out to Sarah, one of the founders of Canny, to get her input on why customer feedback matters. She says that feedback is a good indicator of how well your product is solving a problem.
"Collecting feedback ensures that you have a pulse on what your customers want.

From there, you can identify the most impactful things to work on. Keep doing that and your team will build the best product you can."

– Sarah
At its heart, collecting feedback matters because it helps you build a better product. You'll be building something that actually solves a real problem.
What happens if you don't gather customer feedback?
Avoiding feedback means you're missing out on a huge learning opportunity.
You might waste time creating features your customers don't need. Or, you'll solve problems that aren't real problems.
Plus, your customers might think you don't actually care about what's working for them. This can make them less likely to stick around.
Let's get into more detail on why collecting customer feedback matters:
1. Your product will solve a real problem
Do you really know the problems your customers are facing?
You might be thinking, "Of course I do—that's why I built my product." (And you might be feeling a little insulted.)
You may have a really good idea of what their problems are. But, unless you actually hear it from them, you're just guessing.
Your guess might be spot on—or it might be a little off base. Regardless, it's still a guess.
Using gut feeling as a guide isn't the best strategy. You're less able to make grounded, data-driven decisions when you're, you know…not relying on actual data.
Getting real input from customers stops you from assuming their needs. Instead, it lets customers share their needs in their own voices.
It's insight that is impossible to replicate. With it, you'll be able to improve your product based on data, rather than guesswork.
2. You'll get specific direction on how to improve your product
Collecting customer feedback can actually make your job easier.
By giving you feedback, customers are giving you direction.
When you have a clear sense of what customers want, it's easier to make confident decisions. It shows you where you need to iterate, and helps end guesswork.
Let's say you aren't hearing from customers. What's your process for rolling out new features or making changes?
It's likely one (or several) of the following strategies:
You've always had some ideas about what features you need to build, and these ideas set the direction
Similar or competitor products have XYZ feature, so you assume your customers want it too
You and your team brainstorm often and develop ideas for how to improve your product
These aren't bad strategies. You should definitely continue doing all these things.
You're already familiar with your space and competitive landscape. So, your ideas are probably good ones.
But, wouldn't it be easier if your customers could tell you what to build?
Okay, so it won't be quite that easy.
You might worry that customers will ask you to "build a faster horse." Or, that they'll ask for features that don't align with your goals.
The key here is letting customer feedback serve as direction. It's not the be-all-end-all.
Your customers won't always have a clear solution. They might not actually be able to identify a solution at all.
Instead, let their feedback point you down the right path.
It's still on you to come up with the solution. And, it's important to note that feedback is only one piece of the puzzle. You'll still be balancing feedback with competitor research and your own ideas.
But, you'll be able to learn more about the problem from the source. This helps you feel confident about what direction to take.
3. It shows you care about what's working and what isn't
Your customers are going to give you feedback—whether you ask for it or not.
They might start by sending emails to your info@ inbox. Or, they'll retweet or @mention you to tell you what they think of your tool. Even if you don't ask for input, you're going to get it.
By going out of your way to ask for feedback, you're showing your customers that you care about what they have to say.
Feeling heard is huge when it comes to brand loyalty and keeping customers around:
Proactive communication can help reduce customer churn and improve retention rate. It shows you care about customer needs.
This means going out of your way to hear from customers. Don't just wait for them to come to you. Instead, actively seek out feedback.
4. Your team can get ahead of complaints
Collecting feedback gives your customers a way to tell you if something isn't working. They'll have a direct channel where they can bring up issues.
This makes it easier to get ahead of customer complaints.
Otherwise, you'll end up hearing about problems in a public review on a site like Capterra, or on social media.
When you go out of your way to collect customer feedback:
You give customers a direct channel where they can let you know if they have issues
They'll be less likely to voice their unhappiness on a public forum
You'll see right away if several customers have the same issue
If you have a public-facing roadmap, you can also show that you're working on fixing the problem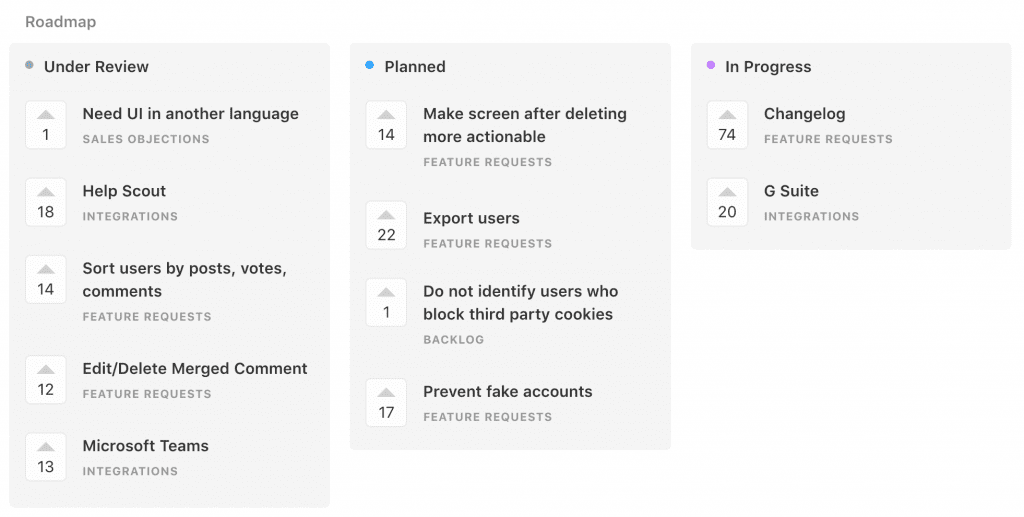 All that said: You're still going to get reviews, and they won't all be good.
Getting negative reviews isn't inherently bad. They can show where you have room to grow.
Even if you have a great product, not everyone is going to love everything about it.
By handling negative reviews with grace, it shows you're committed to improving.
Collecting customer feedback allows for some preemptive "reputation management." It's a chance to build a better relationship with your customers.
They're still going to have issues. You'll still end up with some negative reviews. But, you'll be able to head some problems off early, and show you're committed to fixing what isn't working.
Managing feedback from your customers
Ultimately, there are plenty of ways to manage feedback.
What you use to manage your customer feedback will depend on:
The volume of customer feedback you're getting
If you have the budget for a paid solution
Whether or not integrating with your CRM or project management tools, like Zendesk or Jira, is a priority
If you'd rather automate some of the process of organizing your feedback, or if you want to do it manually
On the low-tech side, you can start with:
A spreadsheet where you can track comments and requests
An inbox folder where you store feedback that comes in via email
These options might work if you're just starting out. That said, none of them work particularly well at scale.
A spreadsheet is unwieldy and difficult to manage. Tools like Trello and inbox folders work in a pinch, but they aren't built for gathering feedback. They become messy and disorganized fast. It's hard to track patterns and see clearly what's most important. And, these solutions keep feedback isolated and separate from your workflow.
Tim Soulo, CMO of Ahrefs, initially used a variety of methods to track customer feedback. He says the process was "quite random," and included a mix of Google Sheets, Slack, and other tools.
Ahrefs has now used Canny to manage requests from over 1000 customers.
"I know if we stopped using Canny today, tracking feature requests would be a disaster."

– Tim
If it wasn't immediately obvious, we think you should be using Canny too. It was specifically built with collecting customer feedback in mind.

By using a tool made for managing feedback, you can stay organized and track common requests. You can integrate the feedback you get with your existing tools. And, you'll get detailed insight into what your customers actually want.
Before starting Canny, Sarah realized managing feedback was an issue for businesses.
"As users, we've always cared about the products we use.

Ultimately, we never felt like companies cared about our feedback.

Digging into it, we realized it's not that they don't care—it's that feedback is a hard problem.

Most teams don't have the right processes and tools in place to make it easy. So we decided to build it."

– Sarah
The most important thing? That you're actively collecting feedback in the first place.
We recently covered how to figure out if a feedback tool is right for you on the blog. If you're unsure if you need a feedback management tool, start there. And, if you're on the fence, you can always try Canny free for 14 days.
Do you actively collect feedback from your customers? Why or why not? Leave us a comment and let us know, or connect with us on Twitter and tell us what you think.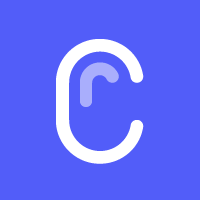 Canny
is a user feedback tool. We help software companies track feedback to build better products.