Email is one of the best channels to collect customer feedback. However, email effectiveness depends on how well you create them.
But let's back up a bit. Why do you need to seek customer feedback in the first place? It's an excellent way to show customers you care. Plus, you can use feedback to improve your service and product offerings.
In this article, we'll share four tips for writing engaging customer feedback emails. You'll also see some customer feedback email examples you can use for inspiration.
Let's get started!
1. Keep it short and simple
You need to keep your email short, sweet, and to the point. Ideally, your email should be less than 200 words. You want the reader to absorb the information as quickly as possible (more on that later).
As a rule of thumb, include the following components in the email body and no more:
A greeting
Your reason for writing to the recipient (i.e., to collect feedback)
How long it will take the recipient to complete the survey
A visible call-to-action button they can click to start the process
Here's one of GetResponse's customer feedback emails:
After the headline, the email goes straight to the point by explaining its purpose. Also, it informs the recipient how long the survey will take to complete. It conveys all this information in only a few lines. Then there's the hard-to-miss call-to action button. It stands out against the white background.
But why should you keep your email short? It keeps your email's recipient focused.
Your email has one goal: to collect the customer's feedback. Therefore, it's a good idea to narrow down the reader's focus. Your goal is to get them to take your desired action immediately.
Including unnecessary information in your email could distract the user. People might not even read that information. The average time people spend reading brand emails has declined over the years. It's gone from a high of 13.4 seconds in 2018 down to 10 seconds in 2021.
In other words, you have a small window to grab your reader's attention. It's best to use it wisely.
2. Personalize your email
Marketers who use personalized emails report 25% higher unique click rates. This brings us to our second tip for writing engaging customer feedback emails. Personalize your emails.
Email personalization entails tailoring your email to customers. You can do this by leveraging the customer data gathered by your email marketing service.
Include your recipients' names in your email subject lines. You can also include the sender's name in the email, like the example below:
Including the sender's name in the "from" address humanizes your brand. Your customer will feel like an actual person is talking to them. That will make them feel like the company made the email specifically for them.
Personalize your emails by making them timely as well. When you send a feedback email, let it coincide with the stage your customer is in on their customer journey.
The customer journey are the stages customers go through when interacting with you. Here's a rundown of the stages:
Awareness: the stage where a customer becomes aware they have a problem. So, they search for a solution
Consideration: the customer discovers marketing content related to a possible solution
Purchase: the stage where they purchase the solution (or try it for free)
Adoption: the stage where the solution becomes an indispensable part of their life
Advocacy: the stage where they spread the word about the solution
Let's assume a customer unsubscribes from your SaaS business. Your feedback email should aim to discover their reasons for unsubscribing. Don't send them an email that seeks feedback on how they found out about your brand, for example.
3. Offer an incentive
When requesting feedback from customers, wisdom dictates you don't show up empty-handed. Time is money. Your email recipients will think they'll lose out if they respond.
So, make responding to email surveys worth their while. Give them an incentive. The incentive can be as simple as saving the recipient time. You can highlight this benefit in the email subject line.
However, if you want an incentive that really packs a punch, offer your customers a discount. Here's one of the best feedback email examples for this:
The fashion brand Kate Spade offers a 25% discount in exchange for customers' feedback. The brand also generates FOMO (fear of missing out). It does this by telling the readers to hurry up before the deal ends in a few days.
Offering an incentive is one of the oldest engagement tricks in the book. It's a popular strategy employed to boost engagement.
4. Make it easy to provide feedback
Even if your email recipients are willing to provide detailed feedback, they won't if you make it hard for them to leave it. That's why you should make it as easy as possible for a customer to share their valuable insight with you.
There's no shortage of options for collecting meaningful feedback. With these strategies, you can give your customers a positive experience too.
For example, you can make your survey take the form of multiple-choice answers. Check out one of our feedback email examples below. This type of feedback form doesn't require much thought from your customer. You're already giving them possible answers after all.
Use NPS surveys
You can also use Net Promoter Score surveys to generate customer feedback. Like multiple-choice questions, these surveys are easy to answer. You just ask this single question: "How likely are you to recommend [brand name] to a friend or a colleague?"
Respondents give an answer from 0 (not at all likely) to 10 (extremely likely). See an example of an NPS survey below:
Your customer can also answer each question with just a mouse click. Based on their single answer, you can already determine customer loyalty:
Those who answer 9 or 10 are your loyal customers.
Those who answer 7 or 8 like your service. However, they're not happy enough to be promoters.
Those who answer 0 to 6 are unhappy customers. They're unlikely to buy from you again.
This customer feedback survey email, however, has limitations. It's always possible not one of your answer options say what your customers really want to say. To avoid this, give your customers the option to share any additional thoughts they may have. You can, for example, include a blank line in these types of emails. This is where they can just write down any additional comments.
Examples of engaging customer feedback emails
Now that we know the theory, here are some examples of engaging customer feedback email examples:
1. Thumbtack
This customer feedback email is an excellent example of personalization. The sender uses the recipient's first name. Thumbtack also sends the email right after the recipient used its services.
It's also an excellent example of brevity. Notice that in less than 200 words, the Thumbtack Team managed to convey the purpose of the email.
2. Moosejaw
Moosejaw offers recipients $10 for free if they answer their survey. That's a great way to encourage recipients to take action.
The brand ensures the copy announcing the incentive stands out in the email example as well. The copy is in huge letters. It's right in the middle of the email. With this strategy, recipients won't even think of ignoring the email. Who doesn't want free $10 after all?
3. Acme
In this email example, Acme uses an NPS survey to determine customer loyalty. The survey is easy to answer. All the recipient has to do is click on a number:
Acme also includes a text box in the email survey so recipients can elaborate on their answers if they want to.
Bonus: follow up with customers
Your job doesn't end after you write your customer feedback email and hit send.
Follow up with customers who did not respond after the initial email. Research shows your average response rate goes up to 13% if you send one follow up email.
Send that follow up email three days after the initial feedback email. If you follow up earlier, your customers might think you're pushy and intrusive.
But don't just follow up on your feedback request with customers who didn't respond. Do this with respondents who submitted their valuable feedback, too.
Following up with a satisfied customer that gives positive feedback can help you build brand loyalty.
Following up with a dissatisfied one can lead to valuable insights. As I mentioned earlier, this constructive feedback can help in product development or future rebranding efforts.
The email example above shows you how to follow up when a current customer gives negative feedback. The customer service team asks how the company can help the customer. This can ensure your good reputation as a brand. It shows the email recipient the company strives for a good customer experience.
As a final tip, always thank your customer for giving you feedback, whether positive or negative.
Secret to writing engaging customer feedback emails revealed
Writing engaging customer feedback emails doesn't have to be difficult. In fact, when you use the four strategies revealed in this article, it can make the process easy.
Personalized and short emails will do the trick. Offer an incentive. Also, make it easy for your customers to provide feedback.
As a bonus tip, don't forget to follow up after writing and sending your customer feedback email.
Implement the tips above. Also, get inspiration from the feedback email examples in this article. You'll enhance your reputation with customers too.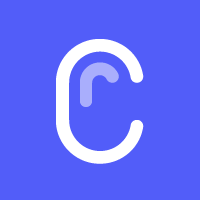 Canny
is a user feedback tool. We help software companies track feedback to build better products.