Canny cracked two million dollars in annual recurring revenue a couple months ago. We also now have over one thousand paying customers.
Some great milestones!
What's more interesting to us is that behind the scenes, a big part of our growth is due to us moving upmarket.

By upmarket, I'm referring to us selling to bigger and bigger companies. This coincides with bigger and bigger deals. You might recognize a few of the logos we have on our homepage.
We started out selling primarily to small startups. This made a lot of sense while our product was in its infancy.
As a bootstrapped company with founders specializing in building product, we knew we could build something great. We just had to focus on which features were absolutely necessary.
Since launching our MVP (minimum viable product), we've grown the team and expanded the product. As we're able to offer more functionality and cover more use cases, we can also charge more.
As Patrick from Price Intelligently mentions, around 30%+ of your revenue should be expansion revenue. While this is a guideline, we understand that effectively monetizing our existing customer base is crucial.
We wanted to share what we've kept in mind as we make this move upmarket. I'll also include recommendations for you if your team is making this move as well.
Continually updating how we market ourselves
The way we market ourselves directly affects what kind of companies will sign up for a Canny trial. We've made adjustments and improvements in a few areas:
Homepage
As soon as someone hits our homepage, we need to communicate within seconds that they're in the right place. We want people who see this page to qualify/disqualify themselves.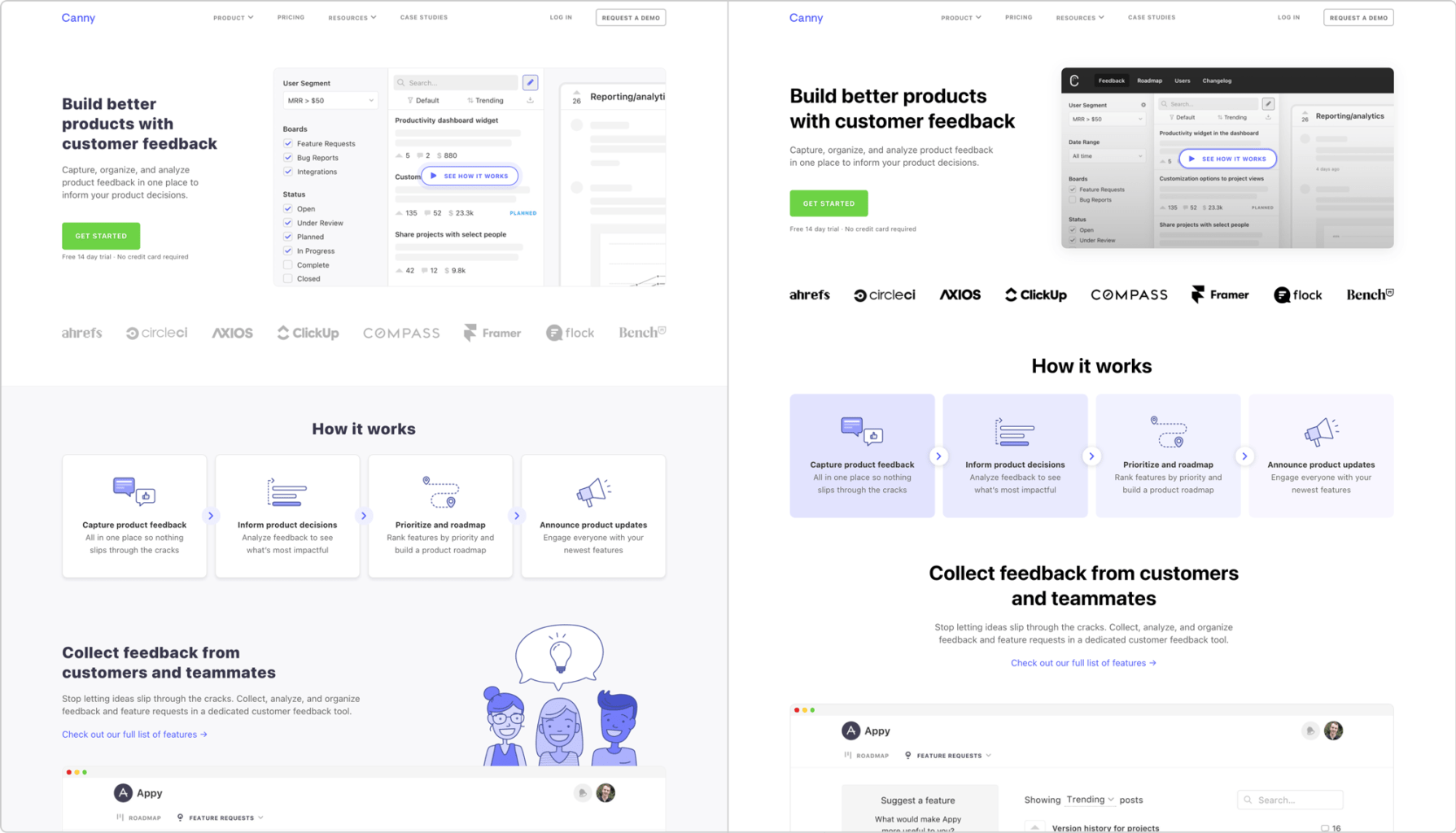 We didn't do a single overhaul of our homepage. It's all been baby steps, like:
Adjusting our language to be clearer and communicate who the product is for. We show what problems we solve and how we solve them.
Making it look "professional." We're selling B2B SaaS software. So, we designed our homepage to be very straightforward and utilitarian. We removed these cute doodles that made us feel more "startupy." We wanted our homepage to feel like we are a great solution for big businesses.
As we've closed bigger and more recognizable customers, we've rotated in their logos. This social proof goes a long way for a potential buyer to gain trust and build intrigue. Even better, we aim to have case studies for all of our logos.
Encouraging people to book a demo. Larger companies often want a demo of the product.
Case studies
Putting together customer stories is a lot of effort but it's very worthwhile. New prospects can read how similar companies are using our software in their own words.
Of course we sell ourselves, but when others do it for us, it's much more effective. Case studies are also a great sales tool.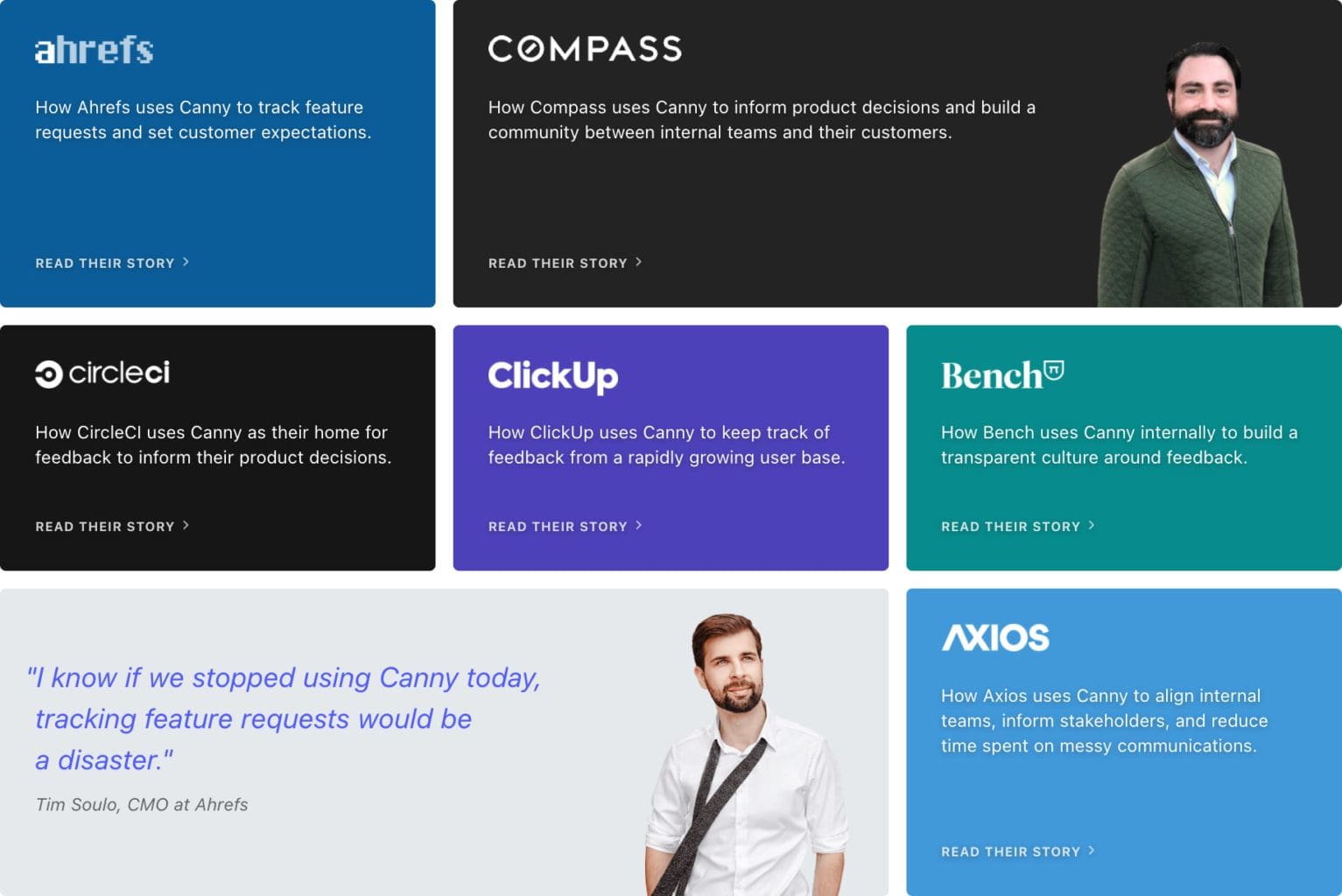 Some of our customers have been happy to provide a case study. With others, we include doing a case study built into their contract.
We aim to feature customers in a variety of roles, and across different industries.
That way, it's likely a prospect can find a study relevant to them.
Pricing
Around 20% of people go directly from our homepage to our pricing page. If someone looks at our pricing page and none of the plans seem right for them, they won't start a trial.
Since the start, we've made our buying process self-service and very low touch. We've never had a free plan, so from the day we launched, we were charging for the Canny product.
With our very stripped down MVP, we implemented a 14-day trial (no credit card required upfront), and let people upgrade themselves.
This worked very well for us and self-serve is still the backbone of our company. I go pretty deep into each of our early pricing changes in this blog post.

As a part of moving upmarket, we've set up a custom "Business" plan. This means that packaging and pricing is different per customer.
Some of our features are only available on the Business plan. This allows us to custom-fit our product to the customer.
They feel like they're getting what they need, while we feel like we're pricing fairly.
Recommendation
Step into the shoes of your ideal customer and evaluate your main landing pages. Better yet, ask ideal customers what they think about your landing pages.
These pages are your first impression and you want to make sure you get it right. Social proof (logos, case studies, testimonials, etc.) is always great for SaaS.
Figuring out customer support and success
According to ProfitWell, our churn is 50% lower than other SaaS companies of our size.
One of the big pros of moving upmarket is that churn is lower. Contracts are usually annual. and SaaS products, if implemented successfully, become quite sticky.

That said, churn is inevitable, so we go above and beyond to ensure we churn as little as possible.
Onboarding
It's crucial that we successfully onboard a new customer. We need to make sure they take the steps necessary to get value out of our product.
Ultimately, getting no value equals churn. So how do we manage a successful onboarding?
During the sales process, we get a solid understanding of what they're trying to achieve. From there we can figure out: Who needs to be involved? What processes need to be put in place?
It's our job to identify what the best workflows are for our users. We keep our help center up to date to make sure they have the resources they need to set everything up.
For each customer, we know which features they should be using and if they're using them. Success to us looks like a customer who is getting feedback and utilizing that feedback.
This process can be a lot of effort so I want to mention that we only do this for bigger accounts. We have a great self-serve onboarding process in place for smaller teams.
Post-onboarding
Once we've put new customers on a path to success, we make sure to schedule regular reviews. We go over their activity in Canny and highlight noteworthy usage.
This is primarily to make sure that they're continuing to get value out of our product. If they're not, we figure out what the blockers are and tackle those.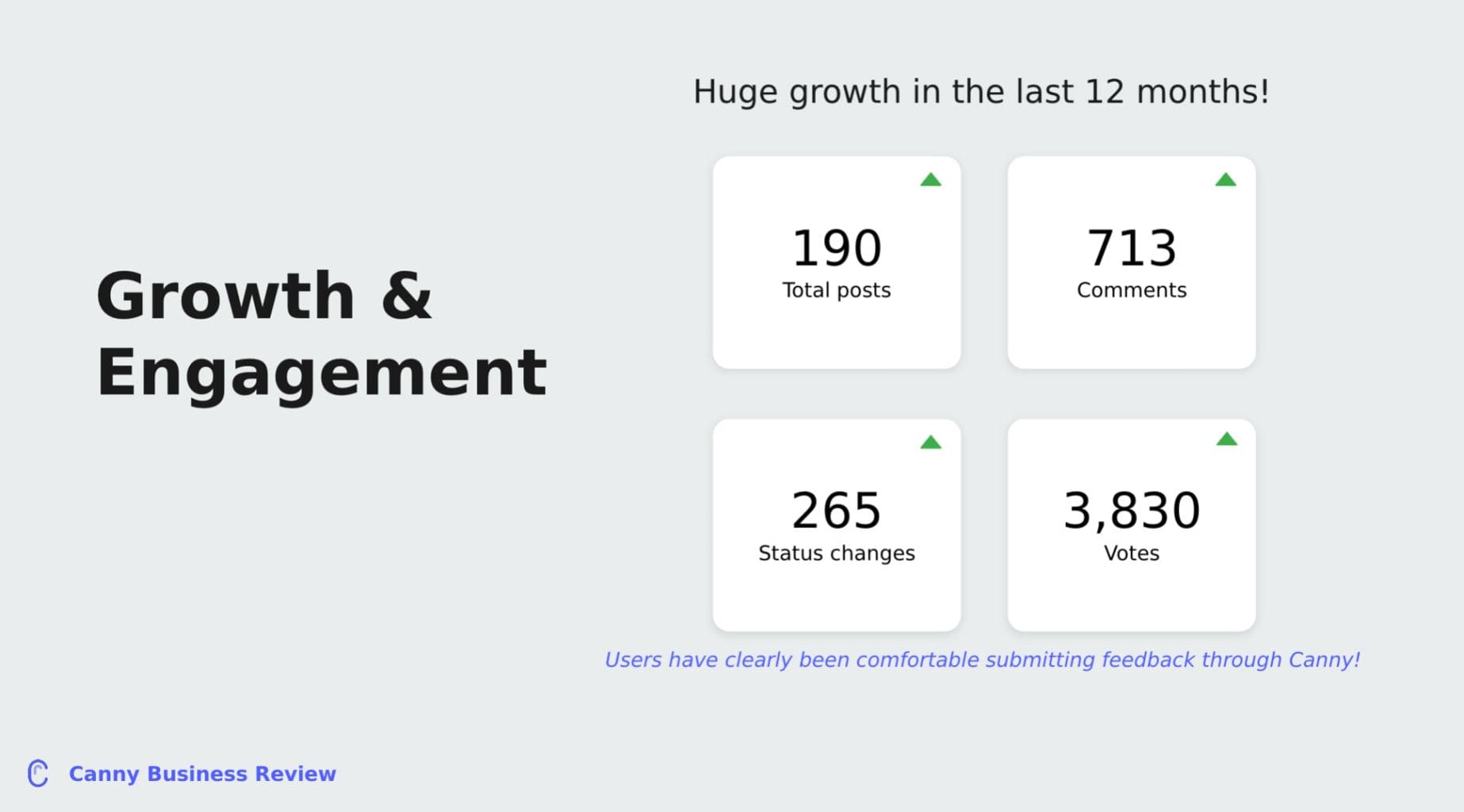 It's also a chance for us to make sure that they are aware of new features. Adding value over time improves their experience and will make them less likely to churn.
Expanding their usage also gives us leverage to increase their pricing come renewal.
The customer support side is fairly simple. We just make sure that our bigger customers get priority responses.
Recommendation
Figure out a good cadence to do reviews with your biggest customers. It's a great way to know ahead of time if a customer is a candidate for churn or expansion.
It's also a great time to get the feedback you need to make your product even better for them.
Expanding our product
Working with bigger customers means bigger demands. We often get large feature requests to close deals. We are treading carefully here.
I've written about saying no to big customers. Unless a request is popular amongst existing customers or we're very excited about it as a team, we won't build it.
What we've really appreciated is that we've grown as our customers grow. We've been able to see how their needs change over time.
As teams get more customers, more feedback, and become more complex internally, their needs change. Many of the features we've released in the last year have been a result of that insight.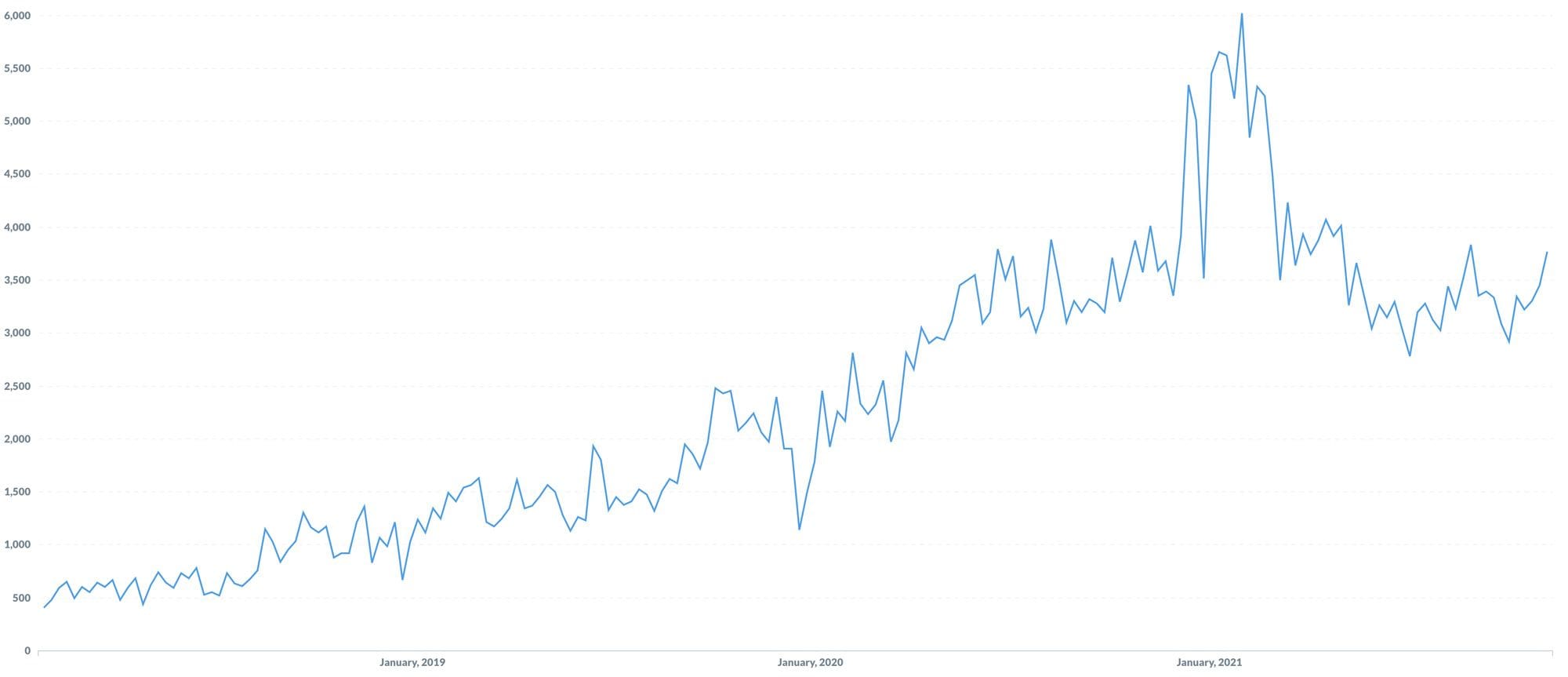 Of course, we use Canny ourselves. We can easily slice our feedback to see what our top paying customers are asking for. We also look at what potential customers are asking for.
We can see how much revenue impact building a specific feature would have. Sales plays a big part in helping product understand what teams upmarket are looking for.
Using our roadmapping feature, we can see where a feature might fit in our roadmap. We look at if we have the time and resources to build a feature.
We prioritize based on our goal metrics and weigh features against each other. I've written about how we prioritize here.
For every new feature, there's a consideration of which pricing tier it will be available for. We're at the stage where almost all of our features are going into our Growth or Business plans.
As people see more value in the higher tiers, they can easily upgrade to access more value. A good amount of our increased ARPU has come from people expanding their own usage.
As our product becomes more advanced, our design team makes sure we maintain good UX. We're very selective about which features we decide to support.
The last thing we want is to build toggles for every customization people ask for. As the feedback experts, our product needs to be prescriptive and opinionated.
This is a great way we can ensure our customers find success with Canny.
Recommendation
Keep a close eye on feedback from existing and potential customers. Companies upmarket will tell you what problems they're running into.
To move upmarket successfully, you'll want to tackle the most relevant of these problems.
Figuring out sales
For years, we focused on making Canny a strong inbound engine. Kayla joined Canny earlier this year to head up sales.
We're still very much figuring out how to use sales to close large inbound deals and make outbound sales.
So far, what works for us is offering bigger teams personalized demos. Really understanding what problem prospects are looking to solve is key.
We need to be realistic about if Canny is the right solution for them. It's in nobody's best interest to sell something that isn't a good fit.
The sales process for larger companies is much more complicated. Oftentimes, we need to go through security reviews, legal reviews, and so on.
There is more policy and paperwork which can add a significant amount of overhead to a deal. We've been burned before and have since learned how to protect ourselves better.
At this time, we're not taking sales metrics too seriously. We want to see what works before turning it into a numbers game.
Recommendation
Ask all the questions you need upfront. You need to have a clear idea of what you're agreeing to or you'll waste a lot of time.
Understand what a prospect will need from you and price accordingly. Be very clear about what they're getting in the quote.
That way, if changes need to be made, the adjustment in pricing makes sense. You don't want your prospect to feel you are backing out of a promise.
What's next?
We have a long way to go and a lot more to learn. We're finding success slowly moving upmarket and will continue on that path.
If we were venture-backed, we might be compelled to focus on big companies. However, we love our bootstrapped roots and want to support early-stage companies. We won't be giving up providing Canny to small businesses.
To do that successfully, we have always put an emphasis on design. Canny should be a great user experience whether you're on our Starter or Business plans.
Additionally, new pricing is something we've wanted to tackle for a long time. A pricing change is something that could change the trajectory of our business.
That said, we want to be very mindful of this change and how it impacts everyone (current customers, our sales team, our support team, and so on).
If you are a past, current, or future customer, we thank you for being part of our journey! We learning a lot and hope to share more down the road.
Onwards to the next million!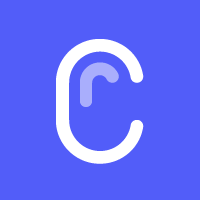 Canny
is a user feedback tool. We help software companies track feedback to build better products.