As Canny's Head of Sales, I get to speak to amazing product leaders every day.
I'm always impressed by how knowledgeable and passionate they are. And, many of them share unique concepts with me that leave a lasting impression on me. The Lazy Product Manager, Tiny Products, and Product Soulmates come to mind.
At Canny, we're built around listening. We're also focused on helping product teams succeed in their work.
We realized we could give these product leaders a platform to share their knowledge. And letting others listen and learn could be very valuable. Plus, it could be a lot of fun.
That's how Product Chats was born.
It's our new audio / video podcast where I chat with product management leaders. We chat about what they're passionate about in product management.
We've recorded the first season already. It features guests who have built products for:
Sony
GitLab
Sephora
Hello Alice
HelpScout
and many more
Product Chats is about sharing knowledge and having candid conversations. We cover a wide range of topics that product managers should find valuable including:
product management frameworks
listening to users
prioritization
work-life balance
hiring and retaining talent
and much more
We recently launched the first season of Product Chats. Episodes are available on our Product Chats page. They're also available on Apple Podcasts, Google Podcasts, Spotify, and YouTube.
New episodes launch every Wednesday, and the first five episodes are already available.
Be sure to check out Product Chats and subscribe to get notified when new episodes release. If you listen on Apple Podcasts, we'd really appreciate it if you left us a review.
I'd love to hear your feedback on the show. And, if you have any suggestions for guests or topics we should cover, please let me know. Just drop me an email at kayla@canny.io.
Happy listening!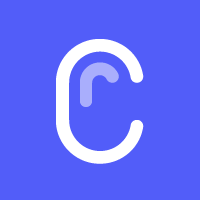 Canny
is a user feedback tool. We help software companies track feedback to build better products.