A product roadmap lies at the heart of the product planning and development process.
In simple terms, a product roadmap enables you to properly plan each step of the product design from the concept to its official release.
Product roadmaps make it easier to manage the product design process and keep all project contributors and stakeholders updated on the progress of the development cycle.
Do you need to use dedicated product roadmapping software?
Realistically, you can create a product roadmap without a dedicated tool.
For instance, plenty of companies make use of spreadsheets and tools like Trello to create a roadmap.
But, using a dedicated product roadmapping software helps product development teams plan and manage tasks at every stage of the product development life cycle more easily.
At Shift4Shop, for instance, we use product roadmap software to track timelines, budgets, goals, user feedback, and project status. The roadmapping tool helps us cut down on manual tasks and gives us capabilities (like tracking statuses) that we couldn't do easily without that tool.
Project managers can also use these tools to assign resources to different tasks and determine timelines for each. You can also make the product roadmap available to users to show your development goals. That's especially important for an early-stage startup that needs to show how it's improving its product and fixing bugs.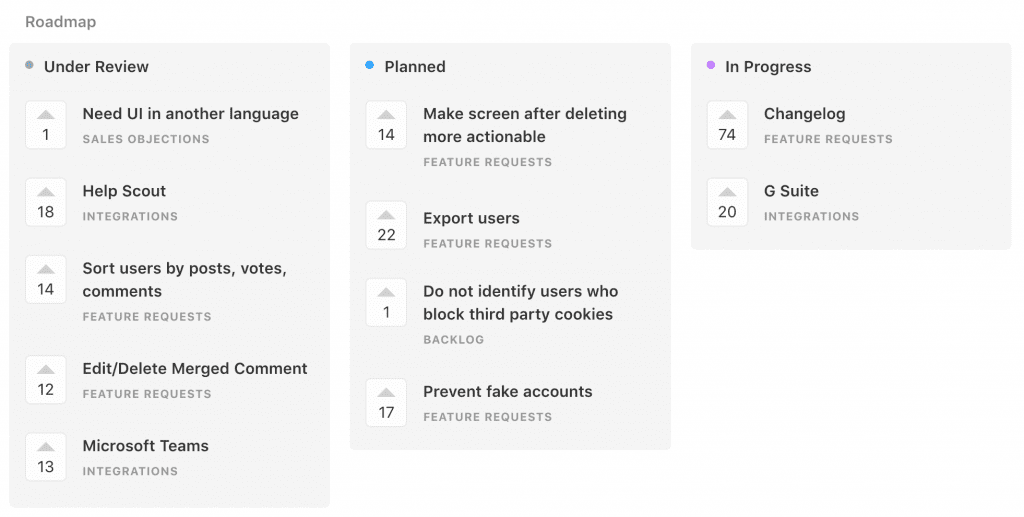 Basically, the product roadmap software lets the company break down the product development into smaller tasks that are easier to track.
In this article, we'll look at how to use a product roadmapping software when it comes to SaaS development in particular.
As early as now, though, I should tell you that you should set quarterly and monthly targets as soon as possible. Setting quarterly targets helps to ensure you have fixed goals.
Why every SaaS business needs a product roadmap
Roadmaps exist to help keep projects moving smoothly and efficiently. And, having a visual roadmap will make sure that nothing falls through the cracks.
A dedicated product roadmapping software will give you a visual representation of your roadmap, and give you functionality you wouldn't have with a spreadsheet or a static document, like the ability to tag team members, loop in customers or stakeholders, and so on.
1. A product roadmapping tool helps teams understand their roles
A project roadmap provides a broad overview of a project as a whole.
This can include the project timeline, project name, the objective of each project, features, and so on. It exists as the primary source of truth and allows each team member to understand their roles.
A product roadmapping software can help you determine and keep a record of who is responsible for what, so you can complete specific tasks. For example, you can dedicate one resource to UX design, another to integration with ecommerce platforms, and another to social media app integration.
Breaking down targets by department or individual team member, and having this represented on your roadmap, ensures that everyone knows what they're supposed to do at any particular point. This transparency allows you to track progress accurately. So, you'll know when each individual or team has met their specific goals.
2. It keeps all teams informed of progress
For SaaS companies, product development usually involves multiple teams that are responsible for specific functions and deliverables. Without a centralized tracking mechanism, these teams' timelines and resource requirements could clash. This can mean dealing with unnecessary delays and conflicts.
A product roadmap can also serve as a progress tracker. It offers a detailed chart with the timeline and decides the optimal course of a project. It is adaptable and can be changed and updated (within reason) as the project progresses.
A product roadmapping tool allows different teams and individuals to monitor each others' progress and not step on each other's toes, with less manual work. It's a collaborative, transparent approach to product development. It makes completing projects on time easier, since everyone is on the same page.
3. Product roadmapping software helps with resource management
A roadmap serves as a critical resource planning tool for a project from beginning to end. It also provides detail on the product strategy and breaks down each step in the development process.
Because of this, product roadmaps help you allocate the resources like budget and workforce.
In our case, we found that increasingly important as the size of our teams and the speed of development and range of activities increased at Shift4Shop. By defining a yearly roadmap, we were able to bring additional members to our team and train them ahead of time to help us meet the requirements of our roadmap.
A product roadmapping tool helps to allocate resources, and optimizes the use of resources across the development teams.
4. It enables you to prioritize tasks
Prioritization is a key part of the roadmap planning process. Tools such as Canny, that integrate the process of collecting customer feedback, help you prioritize what to build next. That information allows you to build a roadmap based on what features or updates require the most effort or have the most impact.
You need to involve your customers because that's the only way you can ensure a great user experience. When users participate in product development, they feel like they are tied to the brand. That can, in turn, reduce churn.
So, a product roadmapping tool can help you determine what your users want from your product, and this can help you prioritize what features and projects you should add to your roadmap.
Bottom line
In order to regularly complete projects on time and within budget, having a process for prioritization and roadmapping is essential.
A product roadmap helps product development teams identify high-impact tasks and assign resources to these tasks. It ensures that everyone is aware of overall progress and has the same expectations regarding timelines and resource usage.
The most important thing is having a process in place for roadmapping and prioritization. But using a dedicated product roadmapping software helps you more efficiently track development timelines, impact and effort associated with projects, resources used, feedback from users, and more.
It serves as a centralized repository of project information that anyone with a need to know can access and collaborate on, making the product development process more efficient in the long run.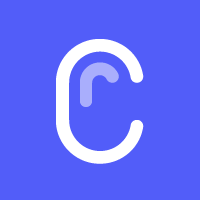 Canny
is a user feedback tool. We help software companies track feedback to build better products.