Within your business, do you use your own product?
If you don't, you should.
Call it "dogfooding," call it "drinking your own champagne" (…I'll go with the latter, but that's just me).
Whatever you call it, it's valuable to have experience with your own tool as a user, not just a maker.
We're the ones building it—why does it matter if we use our product?
Ultimately: You shouldn't rely only on your customers to tell you what it's like to use your product.
The more you can be in the weeds, using it regularly, and experiencing it as a customer, the better.
Using your product helps build empathy
It's about putting yourself in your customer's shoes.
You'll be able to see exactly what it's like to use your product the way that your users do.
"A big thing for us, as product people, is being able to empathize with our customers. We are so much more in tune with our customers' needs since we use Canny ourselves."

-Sarah, Canny founder + product
At its heart, using your own tool makes you more empathetic to your customers.
But what if it doesn't make sense to use our own tool?
Before we dive more into why it's important to use your own product, there's a caveat:
Not all tools or products will be able to be used internally.
I'm speaking from the perspective of a tool like Canny, which we can (and do) use ourselves.
When I was at Palo Alto Software, we did all of our business planning in LivePlan—the business planning tool and dashboard we built.
But, realistically, not all businesses can use their tool.
For example, a tool like Gusto won't be able to be used by the whole company, but a small subset of the company (their HR/employee success team) will be able to use it, but the product team won't be using it. And, some companies can't use their tool at all.
In this case, relying on very close communication with your user base is the next best thing.
Collecting case studies, user interviews, and investing heavily into user feedback (shameless plug) will serve you well, and help bridge that gap.
4 reasons why it's important to use your own product
1. Use cases stop being theoretical
Whatever your product is, you probably have a lot of potential users and use cases.
For example, Canny is used by:
Product managers
Engineering teams
Sales teams
Internally to collect feedback about company activities and direction overall
…and so on.
We use Canny for these use cases ourselves. So, we get insight into whether or not Canny is actually useful to sales staff, to engineers, to PMs, etc. We get unique insight into how people in those roles actually use Canny.
You'll be able to source feedback from folks in a variety of roles. You'll learn more about use cases, and get a wider range of input. You'll know if your tool is actually valuable for someone in your role, at your type of organization.
2. It's easier to spot annoying things as a user
Is a button hard to find? Is something three clicks too long?
If you use your tool, you'll know.
That annoying thing will be incredibly obvious to you—and you'll be able to fix it. This creates a better experience for your customers.
You'll also be able to optimize for common tasks, instead of one-offs. What actions do you, as a user, find yourself taking within your product regularly? What do you do less often?
You'll have a clearer sense of this if you use your product regularly. And, you'll be able to optimize for the most common actions and user flow, versus actions that aren't taken as often.
Tip: Going through onboarding is a great way to get insight into anything confusing, annoying, or unclear about your tool.
It's easy to forget about this flow, since it's purely for new users. Sign up for a new account, see what it's like to use your tool for the first time
And, when a new team member joins, make sure they go through your tool onboarding right away. Their fresh eyes and perspective will be valuable.
3. Your overall product quality improves
In addition to being able to fix UX issues, you'll be the first to notice bugs or small problems within your product.
Because of this, you'll be able to fix things quicker.
"As a dev, if I see little things (bug fixes, styling issues), I can turn those around in 5 minutes. It really helps with overall product quality."

-Dan, Canny engineer
Users won't always have to bring quick fixes to your attention—you'll notice them yourself, and be able to make the changes, or communicate issues to your engineering team.
The result is a product that's cleaner and more polished.
4. You can actually talk about your tool from a customer's perspective
For anyone in support, success, sales, or similar customer-facing roles, it's important to have firsthand experience with your tool as a user.
This goes beyond just being able to talk about your tool. Regular use will make you more able to help customers and sell your product.
You'll have intimate insight into how your tool looks and feels. It's easier to understand how it fits into a larger workflow or process. And, you'll be able to communicate this to customers in a way that isn't theoretical, but grounded in your own experience.
How we use Canny internally:
We use Canny to interact with Canny users and manage their feedback. We have our own Canny feedback board where users can tell us what's working, what isn't, and what they'd like to see.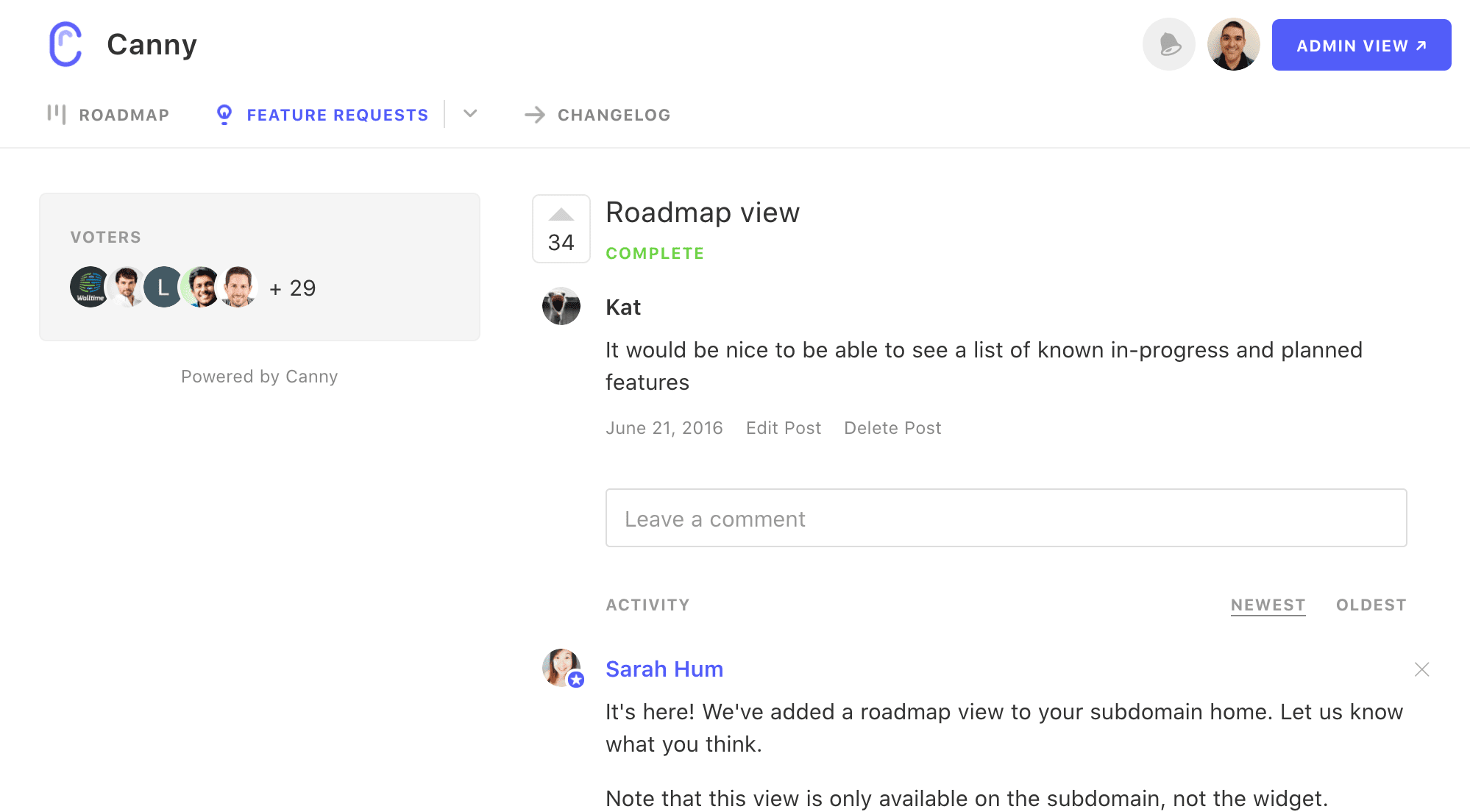 We also use our roadmap to update progress on features and fixes, and we use our changelog to share when new features and integrations are released.
All of these core features—the Canny feedback board, roadmap, and changelog—make up our product. Using them within the company gives us insight into how useful they are, what could be better, and what it feels like to use our tool.
Again, not all product types have this luxury. But, if you can use your tool within your business, you should.
Or, depending on your tool, it might not make sense for every org to use it. If you're not already using Canny, an internal feedback board can be a great way to learn from the members of your team that do use your tool about what they like and don't like.
And of course, regardless of if you're using your own tool (but especially if you're not), we recommend collecting feedback from your customers. You can try Canny free for 14 days, to begin collecting feedback and organizing user feedback yourself.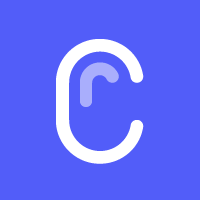 Canny
is a user feedback tool. We help software companies track feedback to build better products.