As a customer support team member, you likely receive a lot of feedback and requests from your users. Managing and prioritizing these requests can be a daunting task, especially if you don't have the right tools in place.
Customer support teams are on the front lines of user interactions. So it's important to make sure that customers feel seen and heard. This builds relationships, creates loyal customers, and boosts engagement.
But how do you take loads of user feedback, prioritize the requests, get them to your product team, and put them into action?
This is where Canny comes in. It's a platform that can help you manage and prioritize customer feedback. Ultimately, this will allow you to create a world-class support organization.
In this blog post, we explore how your customer support team can use Canny. This will help you create a stellar customer experience through user feedback management! Not to mention – help your support team a ton!
1. Collect feedback
The first step to using Canny for your customer support team is to collect feedback from your users. With Canny, you can create a board for your product or service and invite your users to submit their feedback. This creates a centralized place for all feedback coming from various channels. Your users can voice their opinions, suggest new features or improvements, and report bugs.
To make it easy for your users to submit their ideas, you can embed a Canny widget on your website or add a link to your support portal. We also have an integration with Intercom, so you can log customer inquiries in real time. This is an awesome way to make interacting with your platform easy.
Don't want all your feedback public? Is your support team collecting feedback from high-level clients and you'd like to keep that separate from your general requests? No problem! Using Canny, you can create public or invite-only private boards too.

2. Prioritize requests
Once you have collected feedback, you need to prioritize requests to determine which ones to action. This is the first step in moving an idea to your product team. This way, they can build features based on customer queries. At Canny, we believe that feedback shouldn't only be collected. It has to be prioritized as well.
Canny provides several features that can help you with this task. The first and most valuable feature would be user votes. This is an awesome way to understand what is most desired by your users.
Once you know that, you can start building features they actually want. From the support perspective, Canny helps you give people what they want! And you can increase customer retention that way too!
Another useful feature is the ability to categorize requests. You can create categories such as "bug," "feature request," or "general feedback" to help you organize and prioritize requests. You can also use Canny's filtering and sorting options to quickly find requests that require your attention.
Once you've collected a decent amount of feedback, you can start adding that to a customer-facing roadmap. This helps with organization and communicates to your users that you are listening to their requests and are building what they want. This leads to a much better support experience and an increase in MRR. Win-win!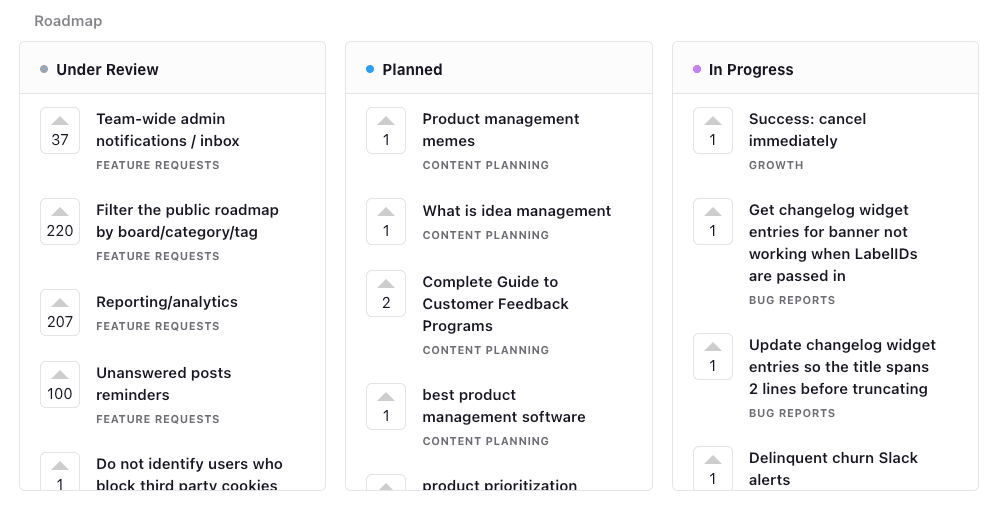 3. Communicate with users
Canny's built-in commenting system allows you to communicate with your users directly. When a customer submits a request or leaves a comment, you can respond and keep them updated on the status of their request. This is a great way to build a relationship with your users and show them that you care about their feedback.
It's important to keep your users updated on the status of their requests. As mentioned in the previous section, the roadmap is the perfect way to do this. You can use Canny's status tags to indicate whether a request is "in progress," "completed," or "declined." This helps your users understand what's happening with their requests.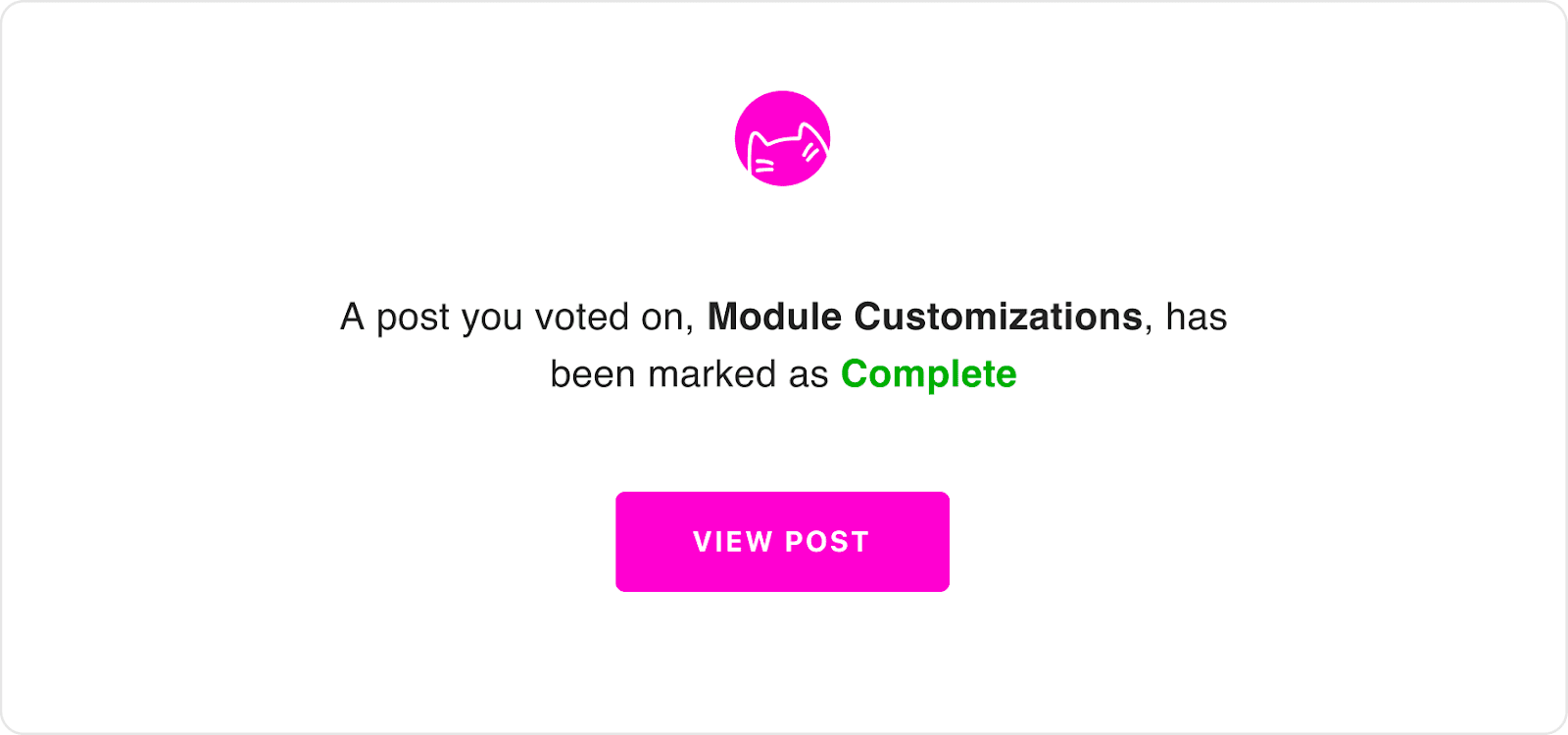 4. Track progress
Canny provides a dashboard that allows you to track the progress of your requests. You can see how many requests are open, how many are in progress, and how many have been completed. This is a great way to monitor the performance of your support team and ensure that all requests are being handled in a timely manner.
You can also use Canny's analytics to gain insights into your users' feedback. You can see which requests are:
The most popular
Have the highest satisfaction rate
Causing the most frustration
This can help you decide which requests to prioritize, and how to improve your product or service.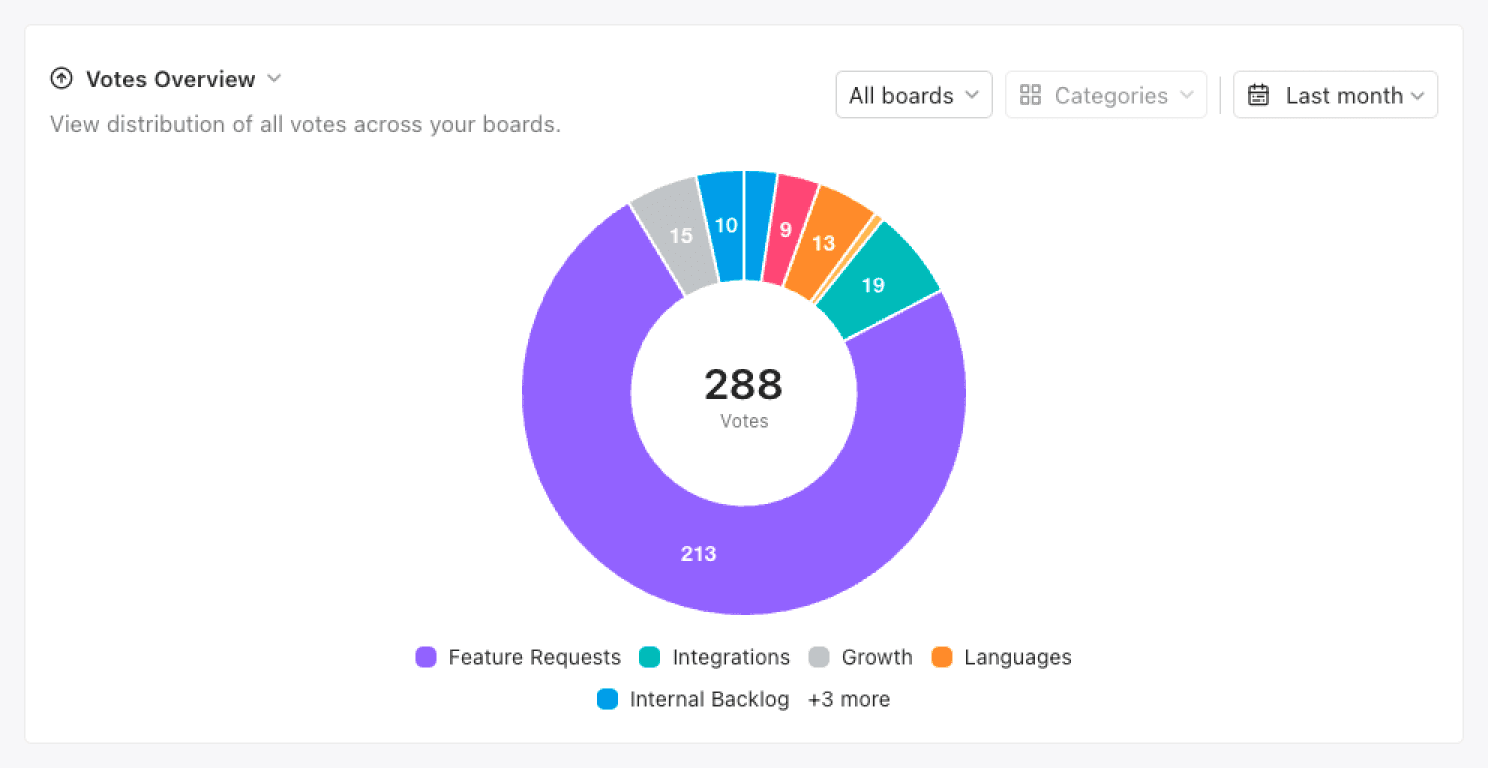 5. Integrate with other tools
Canny integrates with a wide range of other tools: Slack, Zapier, Intercom, and others. When you integrate Canny with your existing tools, you can streamline your workflow and improve efficiency. For example, you can set up notifications in Slack so that your team gets an alert when a new request comes in. You can also use an Intercom integration. With that, you can email and live chat with your users and track feedback on their behalf. At the same time, you can track feedback in Canny directly from the app.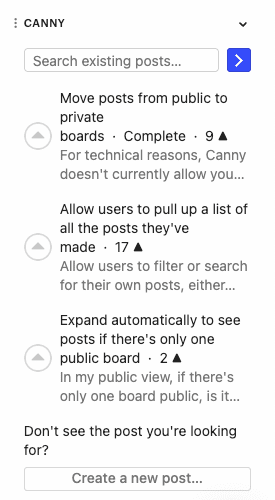 Streamline support with user feedback
In conclusion, Canny is a powerful tool that can help you manage and prioritize customer feedback. Oftentimes, your support team is on the front lines with your users. Canny can elevate your customer experience to the next level. This empowers your success team to champion customer requests and work seamlessly with the product team.
With Canny, you can improve the quality of your support, build better relationships with your users, and grow your business. Whether you're a small startup or a large enterprise, Canny can help you stay on top of your customer feedback. Your users will get great customer support in the meantime!
If you have any questions about our features, pricing, or plans we're here to help! You can find answers to some common questions here. Start using Canny for free today and see how it can boost your customer support!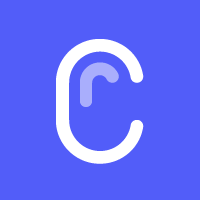 Canny
is a user feedback tool. We help software companies track feedback to build better products.