One big advantage of using Canny is you can organize customer feedback.
Without a way to keep feedback organized, it becomes difficult to manage.
Feedback piles up. It becomes difficult to make sense of or sift through. Things fall through the cracks, and customers get disappointed (and end up churning).
Canny helps eliminate this problem. With a process in place for organizing feedback, your team can make informed product decisions.
How to use Canny to organize customer feedback
Depending on your company, you may want to organize customer feedback differently.
There are 3 main ways you can organize feedback within Canny:
Canny boards:
Highest level of organization—for main themes like feature requests and bug reports.

Categories: 
Public-facing, limited to one category per post. Every board has its own categories.
Tags:
Admins only, unlimited tags per post. Every board has its own tags.
How your company is set up will help determine the best way for you to set Canny up for your team.
2 different examples of customer feedback management in Canny
Let's go over two different situations so you can figure out the best approach for you.
First, answer these 2 questions:
Does your company offer separate products each with its own product manager(s)?
Given a feature, can your customers identify which product it belongs to?
Situation 1: Distinct products
If your answer to both questions is "yes," your company offers distinct products. This is more common among larger companies.
A good example of this is Zendesk. They have several distinct products like Support, Guide, Chat, among others:

In this case, we recommend creating separate boards for each product.
This way, each product has its own "home" for feedback. Product managers can focus on the feedback relevant to them by going directly to their board.
Situation 2: One main product
If you answered "no" to one or both questions above, your company likely offers one main product.
If you feel like your answers aren't obvious, we would recommend starting out simple. You can always organize things differently in the future.
A good example of this us, here at Canny. We have some fairly distinct product areas (feedback, roadmap, changelog) but we don't have dedicated product managers for each.
In this case, we recommend creating a single board. Name the board with a generic phrase such as "feature requests" or simply "feedback."
More ways to organize customer feedback
Categories
Beyond boards, Canny offers categories. They are a helpful way to further organize your feedback. A single post can only be assigned a single category. Any user can filter feedback on a board by a select category.
Situation A:
Take accountability a step further with categories. If you have several product managers working on each product, you can map categories to your team.For example, Anna and Mike both work on help desk software. Specifically, Anna works on the inbox while Mike works on analytics.So, they could create categories for "Inbox" and "Analytics." That way, they can keep track of feedback about their respective areas: 

Alternatively, you may also consider creating categories to identify the type of feedback. For example, "feature requests" versus "bug reports."
Situation B:
If you have a single feedback board, categories are a good way to filter down posts. For Canny, we have a single Feature Requests board. We may consider adding categories for our product areas: Feedback, Roadmap, and Changelog.
As a general rule, if the categorization isn't useful to you, don't include it.
If you decide to use categories, make sure people giving feedback would be able to correctly identify the right category. Incorrect categorization is worse than no categorization at all.
Tags
Internally, you may want to filter feedback on custom traits. Tags were built for this. They are fully customizable and only accessible to your team.
Here are some ideas for when to use tags:
Key performance indicators
Identify if an idea would be impactful for a specific KPI. Consider tags like "retention," "up-sells," or "NPS."
Sprints
It would be helpful to filter a list of ideas down to when you're working on them. Consider tags like "Q1 sprint," "bug bash," or "up next."
Urgency
Some features may require special priority. Keep an eye on those with tags like "urgent," "high priority," or "customer promise."
Effort
Filter to low hanging fruit with a "low effort" tag. Or look longer-term with "high effort."
Platform
Distinguish based on platform with tags like "desktop" and "mobile."
Reveal feedback insights
For growing teams, feedback is overwhelming. Often times, feedback is ignored because there's just too much of it.
Our goal is to help each person on your team find the feedback that is relevant to them.
By setting up the appropriate feedback organization structure, reviewing feedback will be easy. Admins in Canny can sort, filter, and segment feedback to reveal insights within their scope.
Keep in mind, you can always edit where a post belongs.
Wrong board? Move it to the right one.
Duplicate post? Merge it into the right one.
Wrong category? Set it to the right one.
With Canny, you can actually make use of the feedback your customers are giving you. Your team will build better products when making informed product decisions.
Be sure to check out our other best practices to make the most out of Canny. If you're not using Canny to organize and track feedback yet, you can try it free for 14 days.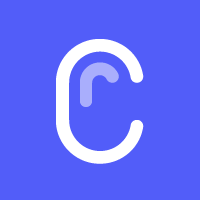 Canny
is a user feedback tool. We help software companies track feedback to build better products.