It's officially been two years since we launched Canny. We're bootstrapping from the very beginning now have five people on the team. We try to do these reflections at significant moments for ourselves, but also because we might be able to help other founders.
Here's Andrew's reflection from a year ago:
Year in review: Lessons learned from bootstrapping our SaaS startup
Some highlights from this year:
Continued our nomad journey
We've now lived and worked from 22 cities in 15 countries. Including Malapascua where we got our open water license and swam with sharks!
3X'ed revenue
We closed out our first year at just over $100k in revenue last year. We're now over $400k ARR and moving fast.
Hired Andre, Dan, and Elen
Our team has more than doubled in the last 5 months. We're so excited to see what we can do with more people power.
Had our first team retreat in Lisbon
We liked it so much, we're already planning our next one in Croatia!
Raised $0
Still bootstrapped and proud. We don't have any plans to change this.
Year two was awesome but year three will be even better!
Here are some lessons we learned this past year and how you might apply them to your company.
Stay scrappy
For over a year after launch, it was still just me and Andrew. It's amazing how much we got done with two people. In the very early stages, we didn't stress about metrics. We made decisions quickly because we could only focus on so much. We shipped MVPs and knew all our customers by name.
Instead of your first instinct being: who can we pay to do this for us?
We ask ourselves, how we can do 80% of the work in 20% of the time?
For our Intercom video, we bought $2 worth of confetti and woke up early to work with the natural light. We stuck our camera on a flat surface and used a microphone on a pair of earphones.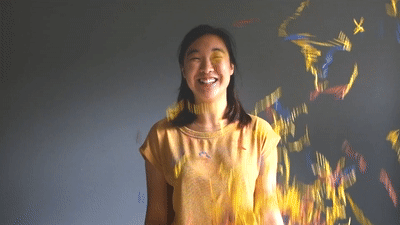 As we're now growing the team, we want to make sure we don't lose that scrappy spirit. Being scrappy brings a new appreciation to the work that we do. It helps us stay focused.
We could spend money on crazy expensive analytics tools. Instead, we simplify and manually put together monthly reports.
When you're the one putting in the work, you make sure it's something you definitely want to do. I think you'll find yourself happier with the results too.
TIP
So maybe you don't have video editing experience. Rethink the format. Do a single-take video taken on your phone. Screen record a Keynote presentation. Be realistic about your strengths and weaknesses and work within them.
Build your brand
One of the best ways to do this is via content. Your blog, social media, public speaking, podcast, etc. Anything that your potential customers might consume.
What's worked for us is sharing stories along our journey. I did a talk specifically about how we're doing this. We've shared insights on building a startup while traveling, lessons learned from changing our prices, and reflections after hitting milestones.  Chances are, someone else is experiencing the challenges we've faced, and we can help.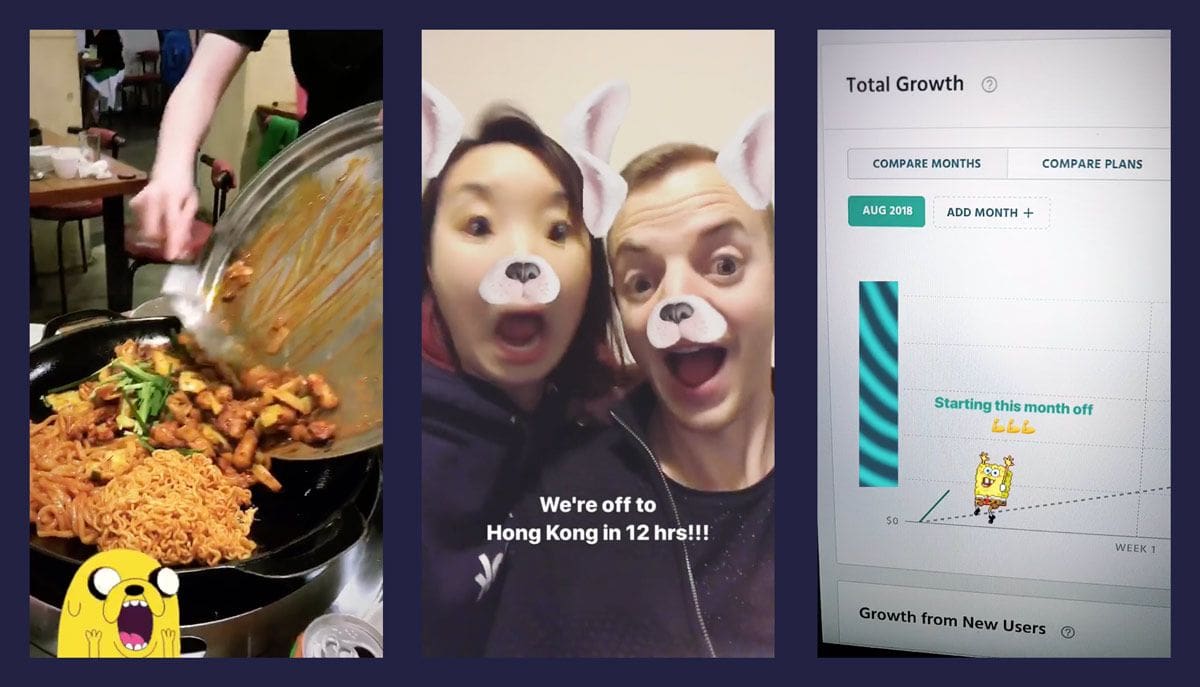 They key here is we're not pushing our product. We're not measuring the success of these efforts with a number of sales. With every post, we genuinely try to add value to our audience.
It might mean that, down the road, they remember us when they need a feedback solution. It might mean that they share your product with a friend. Maybe we sparked someone's desire to apply for one of our open roles. In any case, consistently producing good content will keep your brand top of mind.
TIP
Before you think about creating content, think about documenting what you already have. Instead of starting a podcast where you interview other founders, record your own experiences as a founder. The latter is much easier. When you're just starting out, lower your barrier to content creation.
Prioritize long-term marketing
On the flip side of brand marketing, we have marketing to attract customers. The couple hits we've written made us crave for more. Don't get me wrong, it's great for brand building and better than no marketing at all. But it's not great for business sustainability.
What we're learning is, with content marketing, you're playing the long game. You want to produce evergreen content that will work for you for a long time. Not one-hit wonders that give you a one-time spike.

If you are strategic with your content, the results will show themselves over time. These results will be more predictable, which is good for business. You don't want your success to rely on chance posts that hit the top of Hacker News. The old SEO strategies are very much alive and should be used.
In our reflection next year, I will have something better to say about our marketing.
TIP
For product founders like us who aren't natural writers, start building a habit of it. I joined the 200 Words a Day community earlier this year to commit to writing. So far, I've written 27,239 words across 58 days. The process of ideating every day has really helped stretch me as a writer.
Ignore competition
When we started Canny, we had a handful of direct competitors. Two years later, we're well into double-digit competitors.
In general, competition is good. It shows there's a market need and it'll keep you on your toes. Where it becomes a problem, is letting them get to you.
We have many competitors that outright copied Canny. As the designer, it irks me to see someone else claim my work as theirs. However, nothing good comes from getting upset here. There's nothing you can do to stop them.
We also have very legitimate competitors. Keeping a close eye on them is a distraction. It's stressful and not impactful to our business. We have no idea what's going on behind the scenes that drives the decisions they make. We shouldn't be making decisions based on theirs.
What we can do, is stay focused on our product and our customers. They came to us with a problem and we're solving it. Getting distracted by competition makes us vulnerable. Competitors that are watching us will always be one step behind.
TIP
In most cases, ignore what your competitors are doing. Except for maybe one case. In order for one of our customers to cancel, they need to send us a message. We always ask why they're leaving. When they're switching to a competitor's product, find out why. It's a great opportunity to learn.
Find strategic partnership opportunities
Last year, Intercom launched their platform. It was one of our top requested integrations. After a quick feedback cycle, we were able to build out and launch our integration. There are two main reasons why this was very successful for us:
High demand for this use case
We validated interest for the integration way ahead of time. When the time came to build it out, we had a list of people who were willing to give feedback. When we were ready for a beta, we had a list of people ready to try it out. When we were ready for launch, we had a list of people to help us create buzz.
Mutually beneficial relationship
Intercom was just launching their platform so they needed good integrations to show off.
As a small brand, we went the extra mile to make sure we stood out. We shared the integration on Product Hunt and included a launch video. Intercom's team helped us spread the word with comments and tweets. We were also featured in the "New & Noteworthy" section of Intercom's app store for a while. They liked our video so much they shared it across Intercom internally!
Watching globally at @intercom the video from @cannyHQ in the App Store 🎉 pic.twitter.com/SJZQyMlCXM

— Jean-Pierre Pequito (@hellojeanpierre) October 19, 2018
Integration partnerships don't usually guarantee a lot of new business. Especially on established platforms like Salesforce or Zendesk. Look for mutually beneficial relationships where the partner will also put in effort.
TIP
These partnerships can be found beyond platform integrations as well. There's plenty of opportunity in content (guest posting, podcast features) and affiliate marketing. Finding these comes down to staying on top of what's happening in your space.
Year 3
I hope these tips have been helpful. It's been really crazy to see our startup evolve through different stages. From building Canny over the Christmas holidays, to launching it a few months later. From our earliest customers at $19/mo to closing customers much bigger. From just me and Andrew to an awesome team of five. The journey from $0 to over $400k ARR has been the rollercoaster of our lives.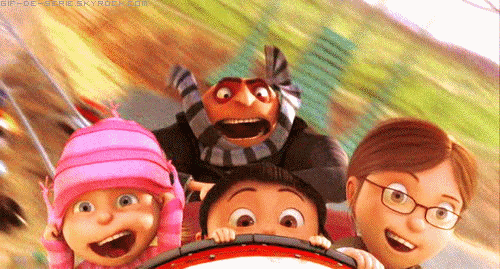 In our third year, I expect to learn a lot more about leadership. Before this, I've had no management experience. As we're growing the team, I'm already seeing a change in dynamics and what takes up my mental space. A lot of firsts to come!
I'm excited for both the triumphs and stumbles to come next.
TIP
Signing off with this last tip.
There will be good months and there will be bad months. You can let the bad months bring you down or you can let them add fuel to your fire. In this crazy journey that is building a startup, I urge you to push for the latter. This sounds cheesy but it's true: the tough times are where you will learn the most. The successful founders are the ones that push through.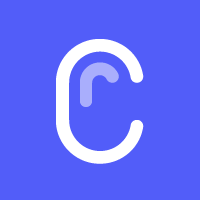 Canny
is a user feedback tool. We help software companies track feedback to build better products.