Software as a Service (SaaS) has been all the rage for a while now. There's lots of potential, but also a ton of competition. Many B2B companies are also getting overwhelmed by all the tools in their tech stack. So how do you stick out? And prove that your tool is absolutely irreplaceable?
One way is SaaS SEO.
SEO stands for search engine optimization. When someone searches for something related to your product, you want your site to pop up first. You can achieve that and much more through SEO. It's an incredibly important channel for B2B SaaS companies.
In this article, we'll focus on SaaS SEO specifically.
Why SEO?
The goal is to increase the organic traffic to your SaaS website. 53.3% of a website's traffic comes from organic search. There's a good chance that a part of this traffic will convert to paying customers.
Improving your SaaS SEO strategy will help put your product in front of your target audience. It will also help you build your brand.
Paid advertising can help get more traffic quickly. But that can get expensive fast. Also, imagine this: you've been running paid ads for a while. And now you decide to turn those ads off. If you don't have a good SEO strategy in place, your total traffic will instantly decline.
So, even if you want to use other mediums to attract leads and gain traffic, it's good to have a strong SaaS SEO game. Keep reading to learn how to boost organic search traffic to your SaaS business website.
1. Conduct a SaaS SEO audit
The first step in your SaaS SEO strategy is conducting an SEO audit of your website. An SEO audit is a thorough analysis that pinpoints site issues. These issues usually prevent your website from ranking well on search engines. Here's how it will help:
– Show technical SEO issues that are costing you organic traffic
– Help optimize your existing content
– Reveal toxic backlinks that you need to fix
– Identify pages that are not crawled or indexed correctly
– Pinpoint on-page SEO issues like poor user experience
– Assess if the website is mobile-friendly *
* This is critical, considering Google switched to mobile-first indexing and ranking policy.
You can use various online tools for auditing your SaaS website. For example, you can use paid tools like Semrush, Screaming Frog, or Ahrefs. These tools provide detailed reports on core web vitals, markup, and crawlability.
Google Search Console is a free tool you could also use. However, it'll only give you a basic audit of your website. Here's the Overview screen that shows the basic data, like the number of clicks or coverage.
A performance report shows the search query data and rankings for specific pages.
Focus on the performance dashboard if you want to improve your SaaS SEO.
Also include coverage, core web vitals, mobile usability, and links. Remember: an SEO audit is not a one-time thing. You'll need to audit your site regularly to ensure everything is on track.
– Audit your backlinks every few weeks to ensure you avoid any suspicious backlinks
– Check that your pages load quickly
– Optimize your site for mobile
2. Conduct keyword research
An SEO audit will tell you where your site currently stands. Then it's up to you to start improving based on the results. Keyword research, on the other hand, opens you to new opportunities.
Great keyword research will tell you the search terms your target audience uses. That tells you what type of content you'll need to attract your target audience. It will also point you to some "lucrative" keywords you could target with your content. And then you can build a complete marketing funnel with it!
Top – informational & educational content (blogs, podcasts, guides)
Bottom – high-converting pieces (reviews and case studies)
SEO tools like Ahrefs, Moz, and SEMrush can help you with the keyword research process. There are two major ways to go about keyword research using these tools.
1. Start with a general keyword you want to target. Then, use the tools and explore all related keywords. Find the missing keywords and include them too. Pay attention to keyword difficulty and monthly search volume to find the very best ones.

Source
2. Research competitors. Let's say you have a sprint planning software solution. ClickUp and Jira would be your top competitors. Instead of doing your keyword research from scratch, analyze these competitors. Find out which keywords they're currently targeting and ranking for.

Source
Ahrefs also offers a content gap analysis tool. This tool will show you the keywords your competitors are ranking for and you're not. It's great for identifying extra keywords and topics that you may not have covered on your site.
This keyword research will eventually lead you to the search intent. Let's talk about that next.
Determining the search intent of your keywords
Identifying your target keywords is only the first step. Next, you need to know what users look for when searching those keywords. That's search intent.
Keywords can fall into one of four search intents:
Informational intent. This is when a user wants to learn more about a particular topic. These search terms look like questions that start with "What is…" and "How to…". They also usually have words like "tips" and "ideas". For example: "what is a sprint planning software" and "sprint planning tips".
Navigational intent. Searchers with this intent already have a destination website in mind. So, the search term typically includes a brand name or branded term. For example, "Jira sprint planning tool."
Commercial intent. Users with this intent are hoping to buy something. But they're still weighing a few options. So they typically look for comparisons. For example, they may search for "best sprint planning tools" or "Asana vs Jira."
Transactional intent. Finally, these searchers are at the end of the buyer's journey and are looking to buy a particular product. So they're likely looking for discounts, promos, and coupon codes. Search terms with this intention may include "Jira discounts." The search terms may also include the word "buy".
Understanding the search intent behind your target keywords is really important. It determines the type of content you'll create. For example, if a keyword has informational intent, you could write a detailed blog post or a guide. If the intent is commercial, you should be creating a product comparison.
SEO tools like SEMrush will tell you the search intent behind your target keyword. You can also tell the search intent of a particular keyword by simply looking at the ranking content. Just search for your target keyword and see what type of organic content is ranking. That should give you a good idea of what the users and search engines want from that keyword.
3. Optimize your blog
Blogging is crucial for SaaS SEO. 98% of the best-performing SaaS companies have a blog. Running a successful blog requires relevant, high-quality content. What you write should aim at a specific target group.
So, creating content, you should get an idea of who will most likely read your blog posts. Your target audience includes people that need the services. So, they're likely to search for the relevant keyword you're targeting.
You can use the data you already have to identify your target audience. Study the information you collected during lead generation or your customer personas. Speak to your sales team and review your website's Google Analytics data.
Once you know who you're trying to attract, creating relevant content gets easier. Use blogging tools like SurferSEO and Ahrefs to optimize your blog. And make sure to stick to your brand's guidelines.
You can use the Content Editor from SurferSEO to:
– Analyze top-ranking content for your target keyword
– View suggestions for the types of keywords to use
– Find out the keyword density
– Get recommendations on the topics to cover
Doing all this increases your chances of ranking higher in search engines.
To take it further, include keywords in the following places:
The title tag
H1 and H2
3-5 times on your page
Once in your meta description
Once in your post intro and conclusion
Well-written page titles and meta descriptions will boost your page on the SERPs. It will also make an excellent first impression. Also, make sure you optimize your blog URLs too.
Here's an example of a well-optimized title and meta tag. Moz also optimizes the articles' URL for the keyword they're targeting:
Remember: Google prioritizes the mobile version of the content over the desktop version. So you also need to optimize your SaaS' blog page and the entire website for mobile devices. Use the Google mobile-friendly test tool to check that.
4. Create a content plan
Improving your SaaS SEO requires creating an effective content strategy. You should craft your content plan before you start producing content. Your plan should work as a guide for your marketing and growth team. It should be easy for your marketers to check the pieces of content they need to work on. This plan should specify all the content pieces you'll create within a particular period.
Your SaaS content plan can take different forms. You can use a spreadsheet or a calendar page, for example. Or you can use tools like the Surfer SEO Content Planner. It will give you a more data-driven and streamlined workflow.
The image below shows a simple content plan.
Update your content plan and add the details as you decide on them.
Think about your business goals when you're creating the content marketing strategy. For example, if you've introduced a new feature, your content should support it.
Let's say your software used to offer email marketing services only. Then, your team develops a web form builder to expand the platform's capabilities. In that case, you'd want to start producing helpful articles around web forms. Then, link those articles to your new product feature.
A robust SaaS content plan also goes beyond articles and blog posts. You must also create expert guides and case studies. You can even go as far as creating ebooks and online courses related to your niche. These are critical in establishing your SaaS brand as a thought leader in your niche. HubSpot is a great example of a SaaS brand doing this.

Source
Moreover, all that helps with link-building. Reputable websites prefer linking to credible studies compared to regular articles. They want their audience to learn!
Your content plan should work hand in hand with your keyword research process. As you build your list of target keywords, update your content plan. Include details like the type of content you'll create for those keywords. Also include the type of each content and where you'll publish it. For example, maybe want to prioritize content with commercial intent. That means you'll need to work on more product or service descriptions.
5. Generate backlinks
Another step in improving your SaaS SEO is building backlinks to your SaaS website. Backlinks, or inbound links, are critical for SaaS SEO. Backlinks build your site's authority. The more links your website has from other credible sites, the more domain authority it gains.
What does that mean? When you're link building, ensure you get do-follow backlinks from relevant, high-authority websites. That boosts your website's reputation. As a result, Google will rank your pages higher.
Here are some link-building strategies to help you generate backlinks:
Seek guest posting opportunities with relevant and reputable sites
Find broken links from reputable websites and ask them to replace those links with yours
Publish unique data that internet users want to quote
Look for unlinked mentions on your brand
Reach out to high-authority websites in your industry to secure high-quality backlinks. Write an email to these websites explaining how a link to one of your web content can offer value to their readers. Here's an example template of such an email:
With quality content, you'll get a better chance of these authority websites linking to your site. Plus, quality content tends to naturally attract links over time. Content creators want to link to useful content. So make sure that you have the best content!
A consistent link-building strategy will boost your search engine rankings and organic traffic.
6. Track results and improve
The final step in boosting your SaaS SEO campaign is monitoring the SEO results. Spotting any areas that need improvement is critical.
Here you can use Google Analytics and Search Console. These are free tools that can help you monitor your content performance on SERPs. Watch these metrics: organic traffic, bounce rate, page session, and engagement time.

(Image from GA demo account) Source
Of course, you want to see a consistent increase in organic traffic. That would mean that your SEO efforts are paying off. Traffic is important, but so are other metrics. For instance, page session and bounce rate indicate whether users enjoy your content.
High bounce rates (anything above 70%) can be due to various issues. For example, it could be poor page loading speed or a misleading meta title and meta description. Or your content can simply be low quality. Either way, you're losing traffic, which sends bad signals to search engine crawlers.
Investigate the pages recording high bounce rates to determine the underlying issue. If it's a content quality issue, update the piece of content or create a fresh one.
You don't have to wait until your bounce rates go through the roof to check your content though. One of SEO's best practices is regularly updating your content . Go through your content at least once per year to ensure every stat and concept is up to date.
The other thing you want to track is your search engine rankings. You can track this using a free tool like Google Search Console or paid ones like Ahrefs and Semrush.

Source
Tracking your search engine rankings is also critical. When you first publish a piece of content, it'll likely start by ranking outside the top 10. Tracking that content piece will show how its ranking evolves over time.
Similarly, you may rank at the top for a particular keyword at some point. But, as your competitors create content targeting the same keyword, your rankings may drop. So, tracking your rankings will help you stay on top of all such changes. This should then help you adjust your content to continue ranking well.
Let's say your competitor displaces you for a particular keyword. You can go back and update your content to increase its chances of regaining its position.
Besides tracking your content performance, you should also keep track your backlinks. Ensure you're not attracting spammy backlinks – these could hurt your domain reputation.
To do that, you can use the Google Search Console to, Semrush, SE Ranking, and Monitor Backlinks. These tools will also give you an estimated domain authority. You'll be able to track this metric to see your growth over time. They'll also help you compare your site's authority to your competitors'.
SEO for SaaS: getting started
SaaS SEO is critical for the success of any SaaS company. Whether you're a B2C or B2B SaaS, you need to boost your SEO to capture valuable organic traffic.
In this guide, we discussed six critical steps for building a successful SEO strategy. You can start by conducting a SaaS SEO audit to determine where you stand. The audit will also show you what you need to improve.
Then, conduct comprehensive keyword research. Make sure to identify the search intent behind every target keyword. From there, optimize your blog content and generate backlinks. You also need a content plan to stay organized. Finally, track the results and improve your strategy.
We're confident that you're now set to boost the organic visibility of your SaaS product on the SERPs. Good luck!
If you'd like to power up your SaaS ever further, try Canny for free.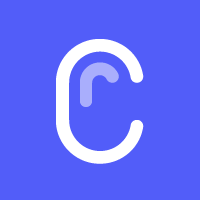 Canny
is a user feedback tool. We help software companies track feedback to build better products.