In October 2022, Canny's team went on a long-awaited retreat. Getting together was extra-special this time: lots of new people joined the team since the last retreat. So meeting everyone in person felt awesome!
Here's all about our trip, the planning process, and some tips to help you make the most out of your team retreat!
Location
Choosing the location is equally fun and daunting. Researching different places, envisioning our time there, booking accommodations and planning for the trip is definitely fun. But the pressure is also there. We need to consider so many things:
Flights from 9 different cities around the world
Visa requirements
Prices
Accommodations
Weather
Walk score
Food options
Activities
Internet speed and reliability
Mexico City was an awesome choice – it checked all of the boxes. It's:
Accessible
Not too strict with visas
Affordable
Offers great accommodation options
Has generally good weather throughout the year
Walkable
Offers great food choices
Has solid options for activities and things to see
Reliable internet-wise
Duration
Our retreat lasted 8 days, 7 of which were full days – Thursday to Thursday.
We strategically planned it to include a weekend. We feel like this was just enough time to fully enjoy the city, get lots of work done, and hang out. We also wanted to ensure the retreat wasn't too long.
Accommodations
There were 11 of us on this trip, so we booked two Airbnbs a block away from each other. The key was to book them early. And it worked out really well! Here are some essential things we prioritized:
Large common area for co-working and in-person meetings
Fast and reliable internet
Bedrooms for each team member
Functional kitchens
TV to cast presentations on
Enough bathrooms
Location-wise, we stayed in an area called La Condesa. It's central enough, so we walked almost everywhere, but it was also quiet enough so that we could chill after long days filled with activities.
Speaking of which…
Activities
It's important to plan some activities for the group…but also not to overdo it. If you're a very active traveler, your first instinct could be to jam-pack the trip with lots of things to do. Alternatively, if you prefer laid-back trips, you might think that you'll figure it all out once you get there.
The best option, as always, lies in the middle. Here's our best advice: plan some activities in advance. Get everyone on board and lock them in. But space them out. Those days in between will be a great buffer – some people will make plans on the spot, and others will choose to stay back and relax without feeling the FOMO.
It's also great to invite activity suggestions from your team. Our team came up with tons of great ideas, and whoever proposed an idea got to take the lead on organizing it.
Speaking of prioritizing tons of great ideas…we actually created a Canny board to organize our activity ideas and prioritization! Everyone could add ideas and vote on the ideas they liked. It also let us discuss each idea and keep everything organized in one place.
Here are a few things we planned in advance:
Lucha Libre (day 2)
Teotihuacan (day 4)
Escape room (day 6)
Final team dinner (day 7)
And here are some activities we added on the spot:
National Museum of Anthropology (day 3)
Movie night (day 4)
Go karting (day 5)
Team lunches & dinners (every day)
If you can, plan a day trip too.
Teotihuacan was our day trip and it was definitely a highlight of the trip for many of us. We explored the ancient culture of Maya, Mixtec, and Zapotec, caves, tunnels and completed a scavenger hunt throughout the day.
It was nice to spend a whole day on an excursion as a team. Highly recommended!
Tip: check Airbnb experiences for some cool excursions like this one.
Work
Since this is a team retreat, it's important to make it productive.
Using your in-person time wisely is vital, especially for a fully-remote team like ours. While we all love remote, asynchronous work, some ideas just flow better when we're all together.
Plus, you can do fun stuff like filming videos.
How do you make a team retreat productive? A few ideas:

Identify which meetings you want to have
Schedule them in advance
Plan for them – create an agenda, list of attendees, collaboration document (we used Figma, Google Docs, Notion and more)
Decide which content you want to create in advance (i.e. what kind of photos and videos, which format, what equipment you might need, etc.)
Plan for emergencies
Trips are fun, no doubt, but also carry some risk.
This isn't meant to scare you though! Just make sure that you prepare. People might get sick or injured, flights may get delayed or canceled, plans will shift, and all of that is OK.
So try to be aware of that, have back-up plans, alternative arrangements and, of course, a supportive team that will help each other out. Try to be flexible with your schedule and adjust as needed. Also, before the trip, select some decision-makers who will handle these things.
Tip: it's best if you have someone on the team who speaks the language (we had 3 Spanish speakers) and/or know their way around. If you don't have that, maybe one of the team members knows someone local?
Enjoy!
Finally, make the most out of your trip. We sure did! We all felt like the work-to-fun ratio was on point this time, so we can't wait to do this again in six months! Stay tuned for the next post-retreat update.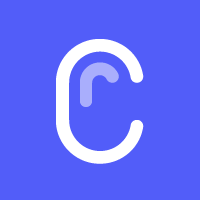 Canny
is a user feedback tool. We help software companies track feedback to build better products.