As a small team, we're very careful about who we bring on board. They need to be a very solid fit both technically and culturally. We're looking for the best!
Of course, that's easier said than done. Competition for great talent is fierce.
Our small, bootstrapped startup is going up against tech giants for rockstar people. In some ways, they can offer a lot more than us.
Sometimes, it seems almost impossible for us to win. Andrew and I fell for it too by joining Facebook straight out of school. The allure is definitely there.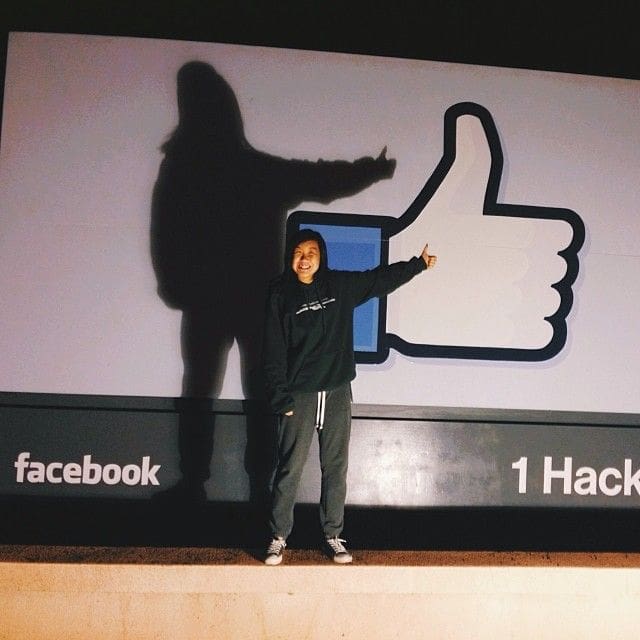 However, there are several things about Canny that give us an edge over large corps. They are valuable enough that we've built up a team of awesome people. All these people could have easily joined a big company.
We asked each of them why they decided to join Canny instead. Here are the main reasons they mentioned. If these qualities resonate with you and your lifestyle, we want to hear from you. Our open positions are listed on our careers page.
Work remotely
We built Canny as a remote company since day one. We knew we didn't want an office. Neither of us resonated with having a traditional go-into-the-office desk job again. We also didn't want to be limited to hiring in a specific area.
Working remotely means more flexibility for our whole team.
Canny gave me the freedom and the support to move to a different country.

Ramiro
Work where you want
I used to commute 1.5 hours to and from work. If you like working from home, work from home. I like working from coffee shops sometimes.
Remote work means you can work from where you feel most productive that day. Save that commute time and spend it on more important things. 
Goodbye rush hour traffic, hello sweatpants. 
Work when you want
Not everyone is at their peak productivity from 9am to 5pm. Other than during meetings, your time is yours. If you would rather work at night than during the day, that's your prerogative.
There are some days when I wake up at 5am and do all my work by noon, and then there are days where I hit the snooze button until 1pm and do my best work at midnight.

Elen
Many people have kids and errands to take care of. Remote work means you take back ownership of your schedule. If you need to go walk the dog, go for it!
At Canny, I'm trusted. I'm trusted to get my work done, to pick the tools I need, to work in the way I work best. I don't feel 'managed.' I feel led.

Jacques
People often talk about time as their most valuable resource. What would you do with more time?
As an engineer, a big selling point is that engineering time is used efficiently. We're building a tool that listens to customer feedback, so we actually build things that our customers want.

 

And, with a more efficient schedule, I can invest more time into other interests. I'm proud to be involved with Canny's mission, but I'm also proud of my own interests in relationship building, music production and software.

Dan
Benefits aside, remote work isn't for everyone. You need to be highly self-motivated and in complete control of your productivity. If you have that, remote work can be glorious.
It was not an option for me to join a non-remote company. The reason for that is simple—working from home gives me the flexibility I need to be at my most productive.

Elen
Team retreats
Our team is currently spread across the world.
While we love working remotely, we also make it a point to see each other in person. A former coworker of Elen's once said, "Relationships are built in person, and maintained online," and we take that to heart. 
Our team retreats are for team bonding. We try to get together twice a year. We pick a destination and all fly over to hang out for a week—all expenses paid. Our retreats so far have been to Lisbon, Split, Prague, Denver, and Barcelona.
Here's a video showing some highlights of our adventures in Spain:
During the day, we work. We prioritize the things we need to discuss with others. We've also done a hackathon which is a fun way to get everyone involved with the same thing.
Retreats pack a year's worth of social interaction into a week. They bring the team together more than everyday office interactions ever could.

Eric
By night, we play. It's amazing how much you gain from just hanging out in person. We explore the city together by checking out local spots and eating local food. We've conquered escape rooms and have gone on day trips via scooter.
I've come back from every single one of them with literal jaw cramps from laughing too much.

Elen
Good things happen when you have great people all together in a new city. It's by meeting in person that we really see how well we get along and learn about each other outside of work. Our retreats have definitely brought us closer.
Company trajectory
Of course, we can't ignore the financial side of things. Joining a startup is a risk. You want to make sure you're placing your bet on a winning team.
The first thing that caught my eye was the very small team versus what they'd accomplished already. Four employees? Yet completely bootstrapped, profitable, and steadily growing? Clearly the people behind the product had to be incredibly smart, hard working, and devoted. Sign me up.

Elen
We launched just over four years ago, and we're making $1.8m per year in annual recurring revenue, 20% of which is profit. What's more, we're growing 80 to 100% annually.
All of our offers come with equity. Since we don't have investors, we give more to the people actually working on Canny. We want everyone on the team to feel ownership over what we're putting our hearts into everyday. By giving you a piece of the pie, you are more motivated to make it the best it can be.
Venture-backed startups are also an option. A risk with venture-backed companies is your equity could be worthless due to liquidation preference. If a VC-backed company sells for $100m, you could get $0. If Canny sells for $100m, you will get whatever % you own. We believe this is fair, and how startups should work.
Some venture-backed startups also can't offer a stable salary. Sometimes, they need to rely on another round of funding to continue paying everyone. That is a tricky situation and one we wouldn't like to be in.
Canny is bootstrapped, profitable, and growing. That means we make enough money to cover our operating costs every month. We answer to nobody but ourselves and our customers. We are in full control of the money we spend and the product that we're building.
I love working at Canny because I have the freedom to do my work and be creative about it. I get direction when I ask, but have autonomy to do my work.

I love that we are bootstrapped and can make decisions that are best for our customers without having to report to a board. I love how everyone is always so excited and positive. 

Kayla
Startup experience
At the beginning of my career, I thought working at Facebook would prepare me for starting my own company. The truth is, nothing will really prepare you for that except for working at a startup.
If you want to start your own company someday, joining a startup is advantageous. Startups do things differently than large enterprises. People wear more hats so you're involved in more things.
As Canny grows, I get to face new and interesting technical challenges. This means that as the company grows, I grow with it. And I love it.

Ramiro
Large companies have their product offerings figured out. As a startup, we're still experimenting with a lot of things. It's more about taking risks than making small optimizations. You have the opportunity to learn what it means to build a valuable product from the ground up.
Being bootstrapped allows us to focus 100% on customer feedback—no VC or "higher up" pressure. I'd like to create my own product someday and working at Canny has taught me a lot about how to build a valuable product.

Dan
At Canny, you also have the chance to try things outside your expertise. At large companies, they have dedicated people for every specialized role. If you're an engineer who wants to write, why not?
We can take more risks. We can iterate on things quickly and easily backtrack in the worst case. We don't have any investors to please. Your potential for impact at a startup is much higher.
We hear about people's distaste for company politics all the time. People stepping over you to climb the ladder. Having to go through endless numbers of people to get approval for projects. You name it. At Canny, everything is a simple conversation so most of our time is dedicated to execution.

We're looking for people who like to try new things. They can adapt to new problems and environments. They also take initiative and speak up when we could be doing something better. At an established corporation, you're a cog in the machine. At a startup, you're building the machine.
There are a lot of great challenges to overcome and great problems to solve. I don't do mundane stuff, and I learn something new every single day. The learning opportunities and the level of satisfaction I get from what I do is super high.

Mert
We're looking for people who are excited to join a small team. They want to have a big impact on where we go as a company.
Our team
Last but definitely not least, our team. Our product is nothing without the stellar team behind it. Our success depends on how well this team works together.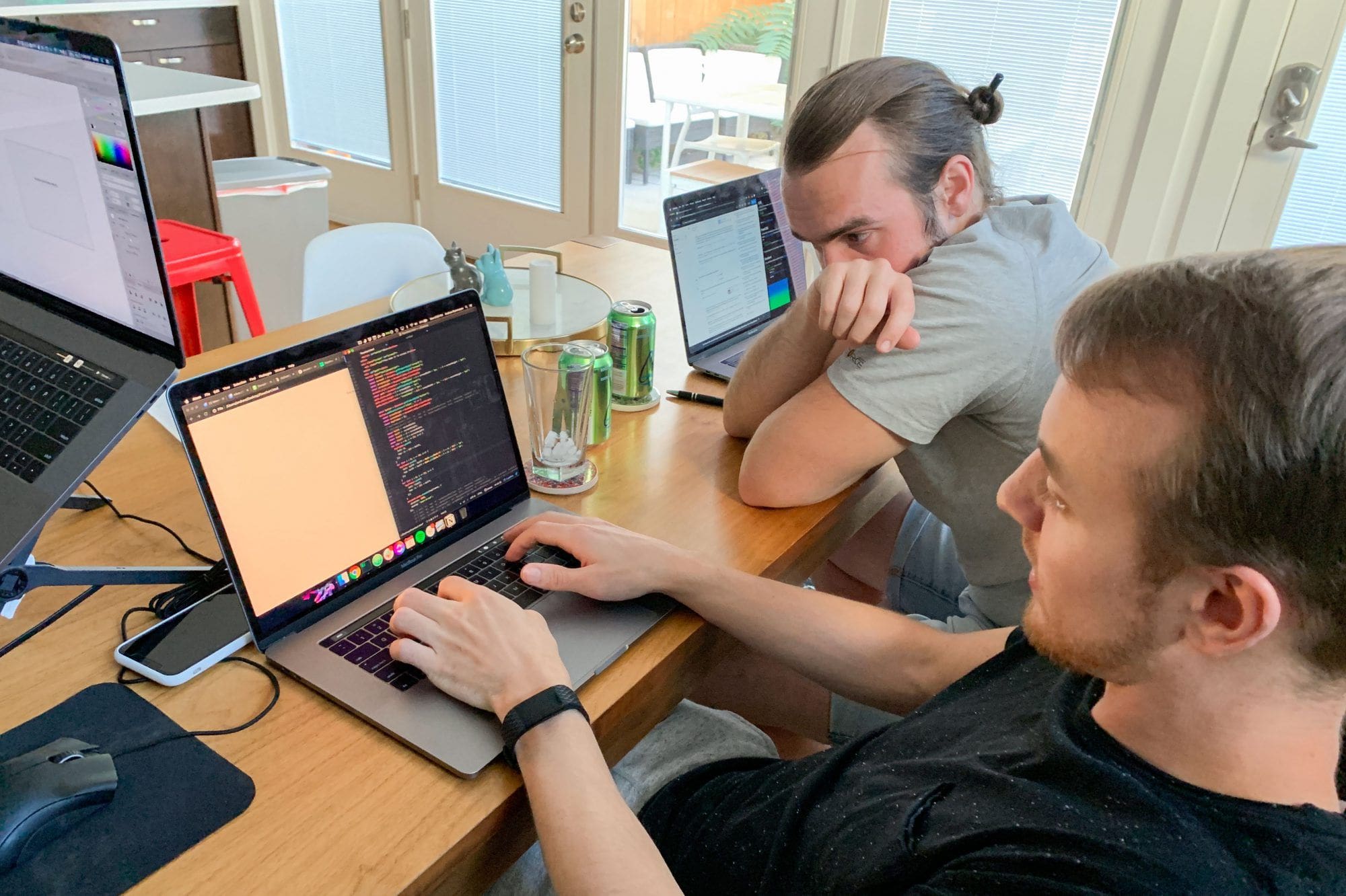 Hiring was a huge step for us. I'll be honest, I was nervous in the beginning. The thought of trusting other people (basically strangers) with our company was crazy.
Turns out, we must be great judges of brains and character because we love our team! We managed to find and convince highly qualified people from all over the world to join our growing startup.
The team is amazing. I feel like I'm working with some of the smartest people in the world. They always help me out when I'm stuck or need some backup. Everybody puts in effort to help their teammates when it is necessary.

Mert
As a remote team, it's even more important that we invest time in our inter-team relationships. We know about each other's families, hobbies, and quirks. We speak up when things need to be said, good or bad.
I find it incredible that even though we're all very different people, we gel with each other like nobody's business. I feel like there's an alignment between us that reaches beyond just work.

Elen
The people at Canny are what make it a joy to work here. I don't just have colleagues, I have actual friends!

Jacques
Need I say more?
I don't want to spoil too much, so I'll end off here. If you like what you've read, let us know. We're always looking to add more rockstar people to the team.
Check out our open roles on our careers page. If you have any questions, send us a message. We'd love to hear from you.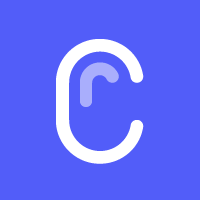 Canny
is a user feedback tool. We help software companies track feedback to build better products.