Product testing is an easy way to find out what people want.
Like everyone else, you can set up a survey or send out a questionnaire to your target audience.
But that's boring and often yields low response rates.
In this post, we share five unconventional ideas that work to score valuable feedback.
Let's dive in.
What is product testing?
Getting a product to market is a time-intensive process. It requires a massive drain of resources. And the last thing you want is your product flopping the second it hits the market.
So, how do you prevent a new product from flopping? And how do you verify if the features on a newly improved product are ready for mass production?
That is where product testing comes in. Product testing is a practice that companies use to make sure that their products are safe and meet the needs of consumers. It can take several forms, but most often it involves participants using a product or service and then providing feedback on their experience.
The goal of product testing is to gather feedback on how your product works, what problems arise, and how easy it is for consumers to use the product. Companies use this information to improve their products and services, as well as identify potential problems before they become widespread enough to cause damage to brand reputation.
Think of product testing as a combination of innovation and renovation. In the innovation stage, you focus on identifying new product features, optimizing prototypes, and refining for market success. Once your product hits the market, you switch gears to the renovation stage by tracking your product's performance and ensuring longevity in a crowded market.
In short, product testing helps build a product that'll last and drive long-term profitability for your business.
The benefits of product testing
You don't want to skip the product testing phase. And here's why.
Proof of concept
Product testing is a great way to get feedback on your product before you start selling it or, if you're looking to add a new feature to an existing product.
It's a way to make sure you have a solid idea of what people want and if they're even interested in what you're selling.
Save time and money by finding the products that are worth pursuing. Leave the others as ideas on the drawing board.
Understand areas for improvement
Product testing is a great way to learn how people feel about using your product. You can also discover all the areas that need improving.
With product testing, you can:
Find out what parts of your product users struggle with and make adjustments
Learn from your customers' experiences and improve on them
Get feedback from real users who are familiar with your brand
Deliver an improved user experience
When you test your products, you have the chance to discover what's working and what's not. By taking the time to test your products, you'll be able to better understand how your customers use them and how they interact with them.
This insight helps you make your products more appealing to your target audience and improve user exerpericne. Now when people use it, they'll be happier with the product and are more likely to share their positive experience with friends and family.
Save time and money
Product testing also allows you to identify potential issues with your products before they make it to the mass market.
With this extra step, you can fix problems before they become widespread issues that require costly solutions or damage your brand reputation down the road. Also, you gain valuable insight by learning what to build and what to stay away from based on real-time feedback.
Get to know your demographics
Try testing your products with as many different groups as possible. This will help you understand if there is an audience for your product.
Suppose you see the need for a kid's debit card after LendingTree published a recent study. The study shows that 43% of parents argue with their kids over buying power. 35% of kids use their parents' cards without their permission.
There has to be a better way for kids to access their own money in a safe and controlled manner.
To get your idea off the ground, you might wonder what demographic your target market is. Should you leverage input from the parents or the kids?
There might not be a correct answer, so keep an open mind and test your products with both demographics.
Start by testing the mobile application and card with the parents first. Do they like the features for automatic allowance payments? And the ability to set controlled spending limits?
And then check with the kids. Is the app friendly enough so they can access their allowance to buy ice cream with their friends?
Product testing helps you answer these questions. Now you can create the best possible product for your target market.
Build efficiencies in your workflow
When it comes down to it, product testing is a process. So once you have the proper process and tools in place, you can use the same workflow for future product testing iterations.
For example, using a synthetic data generation tool during your first product testing cycle provides valuable synthetic copies of accurate customer data for future use. That's easy access to critical data when you are ready to expand your product into new niches.
And the best part of all? You didn't have to do any heavy lifting. If you prioritize the proper product testing workflow from the start, you'll reap the benefits as you test future products down the road.
Further reading — What is an innovation roadmap? How does it support your innovation strategy?
5 unconventional product testing ideas
Product testing doesn't always have the same monotonous process. Don't be afraid to think outside of the box.
Here are five unconventional product testing ideas to try.
Don't underestimate the power of TikTok.
Drop a 30-second video of your product, and it could go viral overnight.
Take Craggy Games as the perfect example. They displayed their head-to-head ring toss game in a short video on TikTok. The next thing you know, it has almost 40 million views.
And the comments section shines in positive feedback.
Here are a few things to remember when using TikTok to test your product ideas:
The audience is young
The viewers love short videos
It is a very interactive community
2. Leverage micro-influencers in your niche
Influencer Marketing Hub says a micro-influencer has less than 15,000 followers. These folks are your best friends in product testing.
They're more likely to give honest feedback because they care about the brands they work with. They also want to see you succeed in the long run. Their social media followers are more engaging and have a more organic connection.
Send them an email or direct message on Twitter. Explain why you think their audience would enjoy trying out your product.
If they say yes, send them some products to test and encourage them to share the review on social media.
3. Run a Kickstarter campaign
Kickstarter is a platform to help fund your product. You can also use it to prove your product concept.
Kickstarter lets you raise money by doing an initial product sale. It is a great way to test if your market accepts the product or not.
Take this SnapGrip camera grip and battery for your phone as an example.
The product has 5,094 backers with more than $600,000 of funding over their goal of raising $10,000. There's no doubt that there is enough room in the market for this product.
People who like what they see are more likely to support future endeavors. It is a gift that keeps on giving.
4. Tap into your network
Let's take it back to an old-school approach here, with an unconventional twist. Don't forget to leverage your network.
That doesn't mean you have to know someone in an executive position at a Fortune 500 company. Focus on anyone who can help make your idea come to life.
Affiliate marketing is popular, and for a good reason — because it works. So tTap into your affiliate market. They have already established a relationship with you. And they know your brand.
Send your new product out and get their feedback. You'll learn more about your product than ever before. And it'll strengthen your relationship with your affiliates.
It also doesn't hurt to offer an incentive to increase participation rates.
The incentive could be a free product, a Starbucks gift card, or yearly software deals. For example, consider offering a free year of an app if they download it on launch day.
5. Connect with a local university
Colleges haves a collaborative environment for product testing across groups.
For example, graphic design students use many tools for their school projects. They might even find one they love to use. Consider introducing a free version of an image editing API, for example. Students can help you test your product and share valuable feedback.
They might even convert into loyal customers after graduation.
Product testing done differently
These five unconventional product testing ideas will get you thinking outside the box.
Sometimes all you need is a change of perspective to come up with innovative ideas to build and scale the best possible product for your consumers.
The best way to know if your product will be successful is by gathering and analyzing feedback. Why?
It helps you understand your customers' needs and desires.
It gives you a chance to fix issues before they hit the market.
It helps you understand how much people are willing to pay and what features are most important.
It saves your company time and money by learning what to build and what not to.
You can always use methods like focus groups or interviews. But give one of these new ideas a try. The outcome may surprise you.
Happy testing!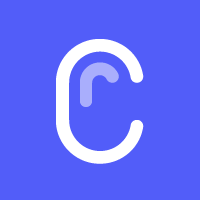 Canny
is a user feedback tool. We help software companies track feedback to build better products.