This year we launched our podcast called Product Chats. It's a series of conversations with the best of the best in product management. They share their career stories, best tips and frameworks that help them get ahead.
We've interviewed 20+ top product managers from companies like G2, Microsoft, Salesforce, Sony and more. These product leaders have different backgrounds, work in large and small companies, within big or one-person teams, and come from every walk of life. They're all different, but share one thing: they're ready to give back and share everything they know. And that's why we love them so much!
Keep reading to get the best product advice from top product managers! In each episode we ask product leaders the question – "what advice would you give to a new product manager?"
Read on to see what each of them had to say.
1. Build your skills
Build and expand your skillset as a product manager, a teammate, a collaborator and a communicator. This depth of skill is going to serve you not only in your current position, but as you move forward. This will not only help you become a better product manager, a better teammate and a better leader.
2. Explore yourself
Figure out who you are. Only then move on to who your customers are, your clients, and their problems.
You know that question: "If you could back in time and change something, what would it be?" And some people say: "Nothing". Well, I'd change a lot of things! Knowing what I know now, I'd be happy to go back and change my mistakes. I'd spend time figuring out myself and how I work.
What makes me excited?
What makes me passionate?
Because now I know that I give my all to those projects. When I'm excited and passionate.
3. Ask the right questions
We have to take a step back and think: what do we need to know to make the right decisions? We're making all sorts of decisions all the time. So we want to do that efficiently.
We'll make mistakes and that's OK. But then we have to ask ourselves:
Why did we miss?
What did we miss?
What questions didn't we ask that we could have asked?
4. Prioritize relentlessly
This advice is mostly for product team members who are making prioritization decisions. But I think it also applies to a product leader who is building the system.
I'll give you an example from when I joined GitLab. It's a big company already, there's a lot going on, and it's complicated. There's a thousand things I could have focused on, but I knew we had to triple the size of the team over the next two to three quarters. And so I said to anyone who would listen:
"My number one goal is hiring."
So I invested a lot of my time in making the process solid and interviewing candidates myself. That meant that I ignored things that you would normally expect a new CPO to dive into.
I didn't talk to customers as much as you would have expected.
I didn't dig in on the product as much as you would have expected.
All because I knew hiring was my number one priority. And if we didn't get the team staffed, then it doesn't matter what I do personally.
That's an example of heavy prioritization. It's knowing the thing that you're trying to fix within your system. What's the number one, or maybe two things? Feed that, make sure that happens, and then move on to the rest.
It's tempting to try to solve 10 or 20 things at once, but ultimately I don't think it works as well. Instead, pick one thing and work on it until it clears the bar, and then move on.
5. Listen
The skill around effective listening is so underestimated. It's not just important to be a good researcher. As you move higher up in leadership ranks, you need to talk less and listen more. Yes, you need to have an opinion about how things should be done. But you should also constantly reevaluate that opinion by what you're seeing around you and what people are saying.
Feedback is a gift. So listen to people. Pivot. Admit it when you make mistakes.
6. Work on your writing
Anu Kirk, Vice President of Product at Osso VR
Product management is still largely taught by apprenticeship. There's not really a lot of places where you can get a degree in product management.
So, when people ask me, like: "What can I do to be better?", I usually tell them a couple of things.
Work on your writing. Become a good documentation writer and a strong communicator.
Go design a feature.
Even if you don't have a product, take a product that you like or that you hate and figure out how to make it better or different.
And then just work through the standard product management process. Fake it a couple of times.
It's no different than if you said you wanted to break into film scoring for example. How do you do that? Go and watch a movie with the sound off and compose your own score for it. Do that a bunch of times, and then you have a reel of your own content.
Same thing with product management. It's very difficult to get started. But, if I was trying to hire someone who'd never done product management before, but they had something to show me, I'd immediately think: "This person has got what it takes."
7. Be empathetic
As you're dealing with your team, your customers, and other departments in the company, make sure you are empathetic.
If you understand where they're coming from, you're going to be more effective at motivating. And that is such an important part of being a product leader. You have to motivate a lot of people in various departments.
8. Be adaptable
Imagine your roadmap. There are things on it that you've planned out.
But in any business you'll have to shift from time to time. So you have to be adaptable.
So you've got to find people that understand the balance between the planned and the actual projects. In other words:
Here's what's on the roadmap
Here's what we're technically doing
Here's what the business is doing
Here's what we need to shift
Here's what we need to take ownership of
9. Put yourself first
Bring 100% every single day, but know when it's time to focus on you.
You can't bring 100% if you aren't also focused on you, when you need to be. I've struggled with this. Most of my colleagues have struggled with this. Sometimes you have to let go off that gas pedal. You need a balance, no matter how hungry you are. No matter how exciting something is, you have to take care of your wellness too. Only then can you bring 100% to work.
10. Focus on the customer
Narrow everyone's focus to what is important to the customer. A lot of things will fall into place then. Bill Scott says: "Customers are the purifying stream that makes a team healthy."
11. Never stop listening to your customers
Sara Rossio, Chief Product Officer at G2
Never stop looking for trends that may impact your product. Once you listen, take the risk. Build what you think the data's telling you.
12. Embrace the "why"
And apply it liberally across all the different areas of the product.
Why do we need to do this?
Why do we need to do it now?
Why would our customers find this beneficial?
Why would I select this feature over others?
Why do you feel the customer needs this?
Why was my new feature not widely adopted?
And that applies to both your own thought process and interactions that you're going to have with colleagues and customers.
I love the Five Why technique. If I remember correctly, it came out of Toyota in the 1950s and then was popularized more recently by the lean startup. And it really helps teams to collaborate and get to a root cause instead of simply treating the symptoms of a problem.
Let's take one of the previous whys that I mentioned – the new feature is not widely adopted.
Why? Well, we didn't deliver the functionality that customers really wanted.
Why? We didn't meet with the customers to understand their needs.
Why? Maybe we cut corners in the design process.
Why? We were under pressure by the sales to get the feature.
Why?
And it can continue like that. And it's not necessarily confined to five. In this example, you can see that we began to take the problem apart. And there were many problems that are going to require several solutions to fix all of that breakdown.
13. Understand your customer
Talk to your customer. Watch them use your product. Ask open-ended questions.
14. Never stop learning
I'm a huge fan of reading. We have the opportunity to continue our education path by just absorbing good information: podcasts, Medium articles etc. There's a tremendous amount of ways to always better ourselves. There are lots of different ways of doing that too. So you don't have to go get an MBA. You don't have to go spend a bunch of money to get certifications. Not that those things are bad. But you have an opportunity to really self-serve your way, and to continue to level up.
I also really love the trend of mentorship. You can find a mentor to learn from within or outside of your organization.
So find someone that inspires you. Maybe you like their writing. Or the product they're working on. Perhaps they're doing something you're interested in, or maybe they work in a place where you'd like ot be in a few years.
The product management space has been really open for conversations like these. So take advantage of that to uplevel your career.
15. Keep cool
You are your product. The best thing I can do for my company is to treat my team like my product and enable them to be the best that they can be. I put all of my energy into them, and I know that they will build an amazing product for our users because of that.
16. Be patient
Starting out, I was also so hungry for more. I didn't even know that product management was a thing! But when I got here, I was realized that this is it for me. So I kept asking myself:
How do I get more?
How can I be heard better?
How can I advocate?
The biggest thing that I had to learn is being patient and meeting people where they are – at their stage. Even if you want to influence and advocate for the future, you need to come back to the same level as your customers.
If you're 10 steps ahead of somebody, but people care about the current problems that they're facing, there's a big disconnect.
All of these things require your patience and understanding. And I think it goes a long way when building relationships with people.
17. Keep going
Erik Dawson, Senior Director of Product Management at LeafLink
Product is a really challenging function. It's really fun, really rewarding, and there's so much to do. One of the big challenges is potentially getting bogged down in the opportunity of:
What to do next?
Am I doing the right thing?
My advice: if you have a really strong objective, a strategy, and you are consistently seeking deep understanding of the customer and of the business, then keep going. Don't stagnate. In your product backlog, on your roadmap, plant a flag and go. Deliver great work, learn from it and just keep going.
If you keep going, then you're going to make improvements. You're also gonna grow as a product leader every day over time.
Product management is a marathon. It is not a sprint. Even though we love to talk about agility, velocity, iterating, doing and getting quick wins. Over time, you achieve product success by staying the course, learning, making strategic and important pivots at times, but continuously pressing forward.
Getting and staying motivated
We hope you found this list valuable!
One of the most important pieces of advice we hear from these product experts is to always be learning. Even the most experienced product managers have things to learn.
Save this article and come back to it whenever you need a pick-me-up.
If you'd like to get more from these product experts, be sure to check out their full podcast episodes. And, be sure to check out Canny's free product management tools to help with your work.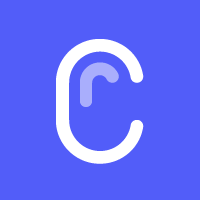 Canny
is a user feedback tool. We help software companies track feedback to build better products.