Paying attention to your customers' feedback is undoubtedly important.
There are many reasons for that. You can identify and fix issues faster, keep your customers in the loop, increase loyalty, and much more.
But did you know that feedback management can also boost your search engine optimization (SEO) and drive organic traffic?
Read on to learn more about it!
Optimizing for search
SEO stands for search engine optimization. It's a set of activities that helps your website appear higher on the search results page (in Google, Bing, or other similar search engines).
It helps you get more visitors on your site without paying money. Searchers are more likely to click on the organic results that appear first, so ranking first gets you a higher share of their clicks.
Backlinko analyzed over 4 million search results and found that the top ranked page gets 27.6% of all clicks.
And it's a long game. No SEO effort takes effect immediately.
It's also complex. There are literally hundreds of ranking factors that Google uses to rank pages (not to mention other search engines).
And, Google frequently changes their ranking algorithms (the rules of the game).
So it's important to always stay up to date with those changes and keep up.
Ultimately, Google's goal is to rank the best solution to a searcher's needs. SEO fundamentally is focused on making Google think your page is the best resource to show searchers.
Some of the most popular SEO activities include:
Creating and updating useful content
Optimizing your site content for relevant keywords and topics
Improving website speed, performance and UX
Blogging
Link building
This is just scratching the surface of course. And there's a lot to do in the SEO world. Luckily, customer feedback management can help you with that. Here's how.
Creating UGC dynamically
The feedback that your customers leave? That's content. User-generated content (UGC) to be precise. And that type of content is highly effective. In fact, some sources state that 93% of consumers trust UGC.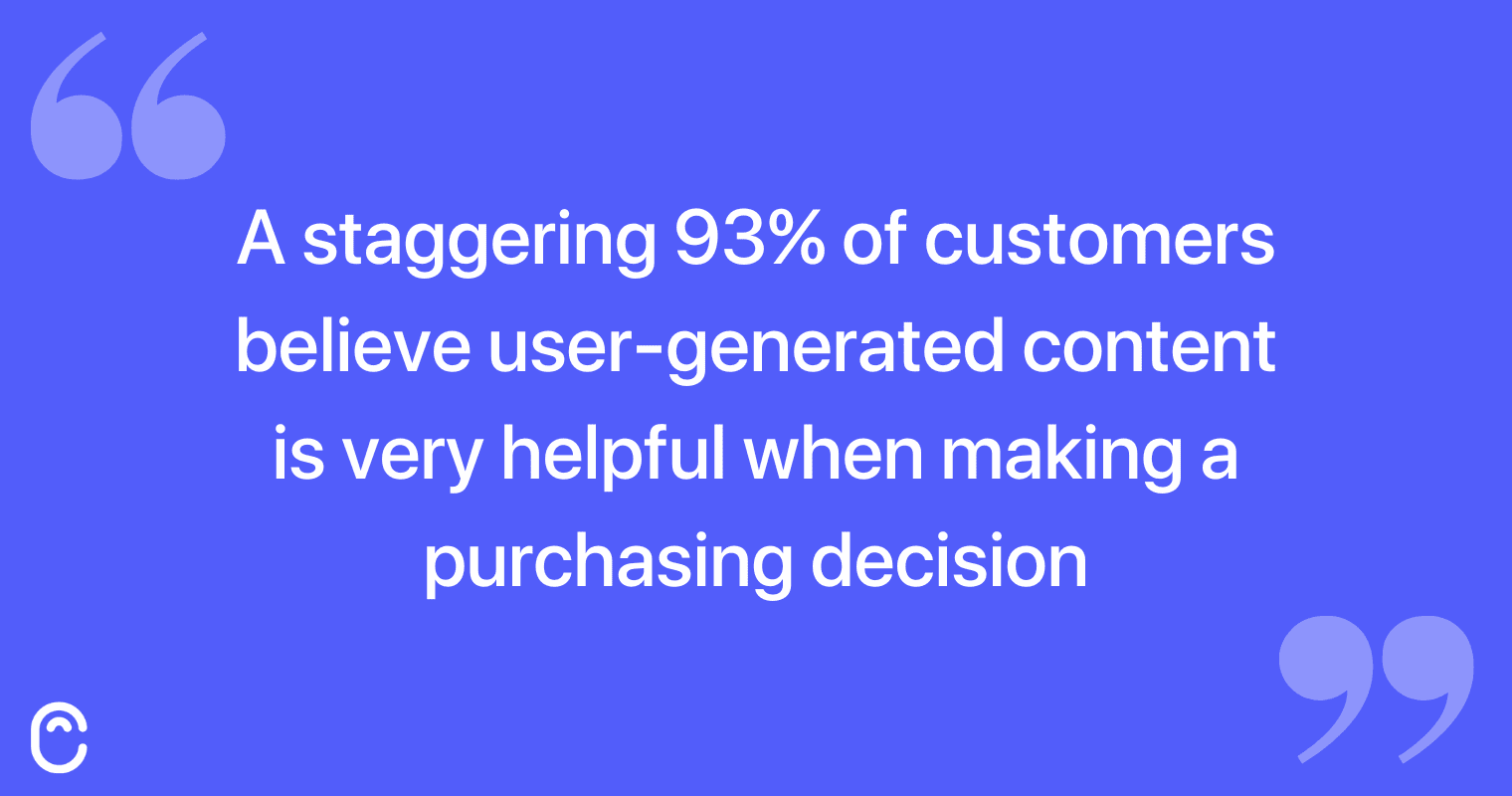 UGC (in the form of feedback posts) lets you rank for important search terms centered around how your customers use your product and the issues they are solving with your help. This is gold!
Ranking for them organically means you control the discussion. Having users discuss their pain points, and give you feedback, is a big plus.
Certainly, it's better than having your users discussing problems on external sites.
Every post in Canny gets its own unique, indexed page full of UGC. This helps brands rank for search terms without any manual effort. In other words, when your customers leave feedback, they're helping your SEO!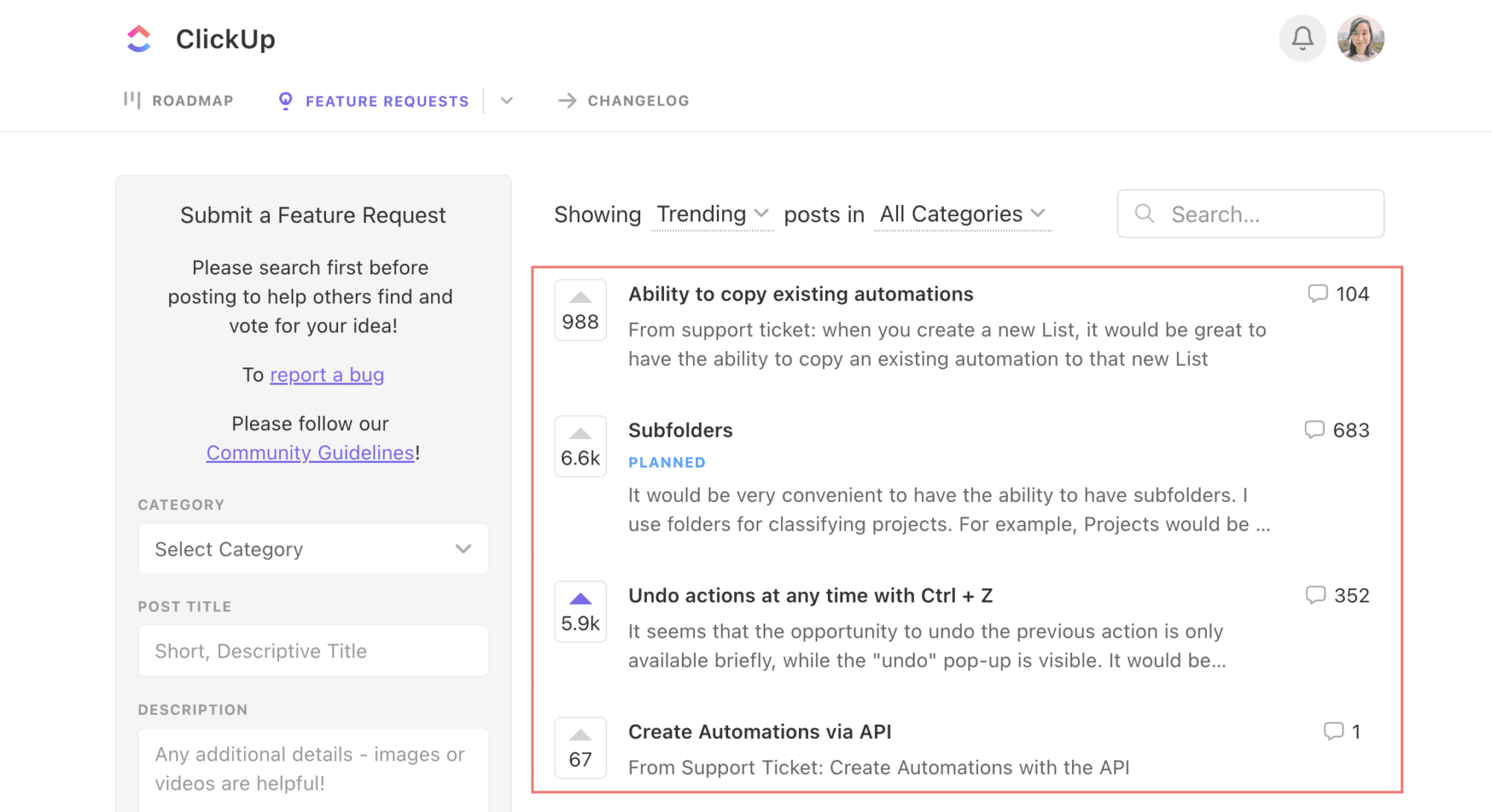 Repurposing UGC
All of this UGC is really a gold mine. Not only does it help you attract and retain customers, but it also makes your job easier. Because all of this content is great for repurposing.
So use that content to your advantage! Insert quotes into your ads, add them to your landing pages, ebooks, social media and blog posts.
Search engines love that content variety.
Another advantage – this content is usually evergreen. So you can keep using these quotes for years to come!
Understanding customers
Feedback management can help you understand what your customers think of your website, content, and services.
Note: if someone's repeatedly asking for a certain feature and your team develops it, it's probably a good idea to mention it on your website!
User feedback can help you refine your overall SEO strategy. With this information, you can ensure that you're targeting the right audience and keywords. Here's how:
Users will tell you which topics are important to them
When you process that feedback, you'll see patterns and identify which topics deserve extra attention
After you know that, you can identify the search terms associated with those topics using keyword research tools
When you understand your customers' feedback, you can optimize your content better. It gives you great insight into their pain points when they search for specific terms. Solving for that pain point makes your content more relevant to their search queries.
SEO experts call that "solving for search intent". Feedback is a powerful tool to help you do that.
Finding keywords and discovering topics
There's a good chance you've already done your keyword research. But, feedback management can help you identify additional topics (and keywords) that you may have missed. You can also find topics related to the keywords you are targeting already.
You can also discover new keywords with the help of your customers. Perhaps there's another way of describing your product that you haven't thought of. Use and test those ideas (and don't forget to thank your customers for them!) You can use keyword research tools to verify if those new keywords are worthwhile. Check for things like search volume and difficulty.
Finding new keywords and topics is a huge help to your SEO. Ideally, you'll find some new keywords with significant search traffic. But, even topics with low search volume van be valuable. Often keyword research tools get their estimates wrong, and no volume searches can actually end up driving traffic.
Creating content on topics your customers care about is always a good thing, and helps position your site as an authoritative source. That's a big help for your overall SEO. The key here is to speak the language that your audience uses.
Creating content
Feature requests (and feedback management overall) help you design specific updates that your customers crave.
This unique content can help boost your SEO rankings too. No more guessing what topics you should cover – your customers tell you through feedback. You just have to deliver!
Customers may not specifically ask for certain content though. They'll share their concerns and frustrations, and it's your job to identify pain points there. Then you can address those pain points in your content. Perhaps you can put together a blog post, a walkthrough guide and a series of social posts to answer those recurring questions. Once that content is live, you can link it to the request that inspired it!
Solving users' problems is always worthwhile. It helps you establish your site's authority and build a robust library of content.
Site authority is a major ranking factor for SEO. Improving your authority can improve your entire site's SEO.
And having robust topic clusters can also boost your SEO.
See how it's all connected?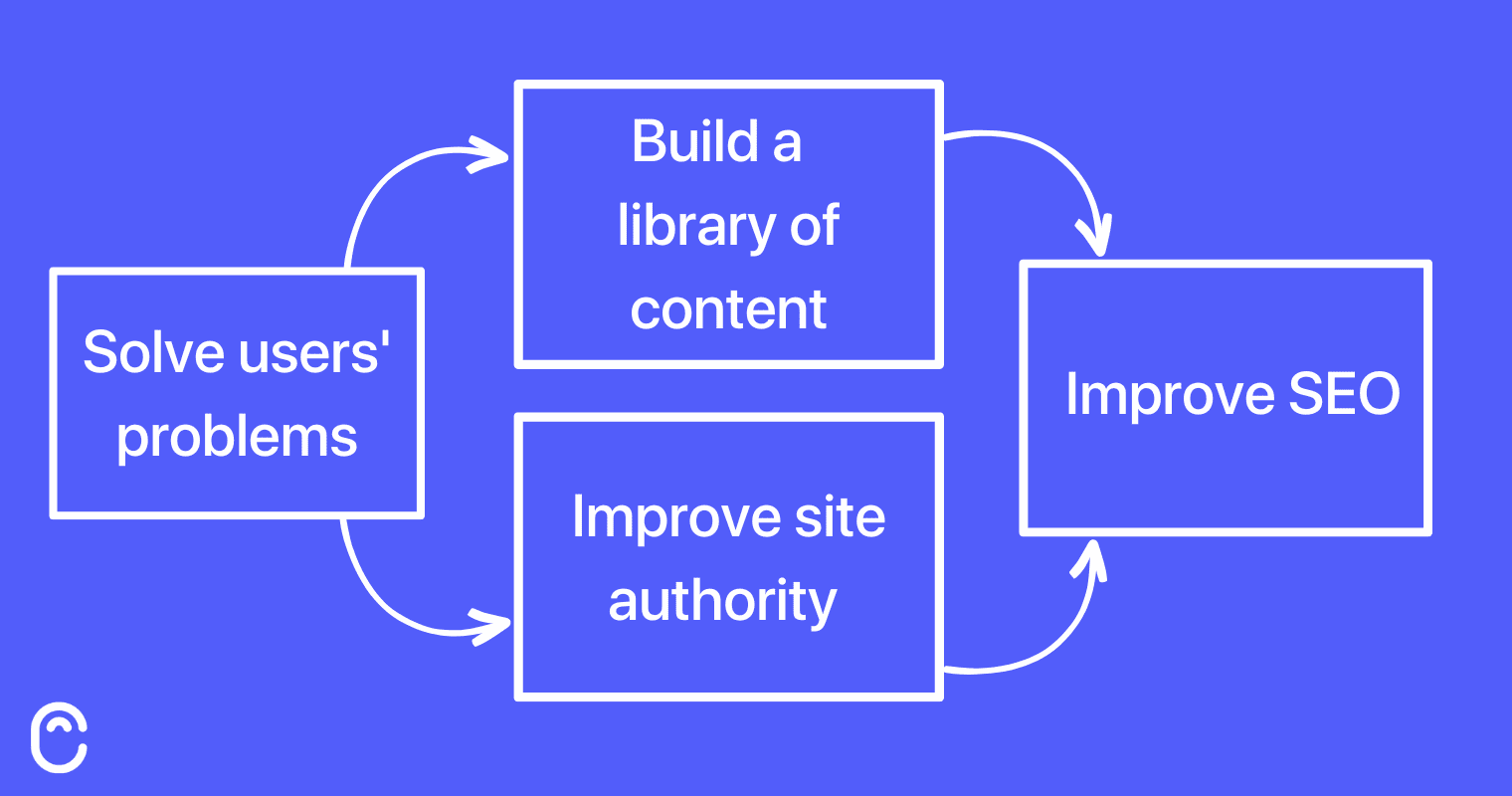 Refreshing content
Refreshing content is important for a few reasons.
It helps keep your readers engaged and interested
Content that hasn't been updated in a while can start to feel out of date and uninteresting. So keeping your content up to date keeps readers coming back to your site.
It helps improve your search engine rankings
This is what it's all about! When you're ranked higher in the search results page, new readers will find you quicker and easier. And, Google relies heavily on content freshness as an important ranking factor.
It gives you a chance to add new insights and perspectives
Let's say you've put a lot of work into an article. And yet, it didn't quite perform as well in search rankings as you'd hoped. You can always go back and improve it! Add new stats and findings, insert some of your own data and keep it relevant for years to come. All of that can further engage your readers. And answering related questions is a great way to find out what to add!
These three points mostly apply to blog posts and other written content on your website. But things like comments and replies also count as fresh content.
Responding to comments
The worst thing you can do with user feedback is ignore it. When a customer takes time out of their day to share feedback with you, you've got to address it. Whether it's good or bad, you need to show that you care about their opinion. If you do respond, you'll invite them to leave more feedback in the future and engage in a conversation.
SEO-wise, these comments and replies will act as new and fresh content. And search engines pay close attention to that!
Tracking all those comments can be difficult, especially if you're getting feedback from lots of different sources. To simplify it, use a centralized tool like Canny to collect, manage, organize, and act on that user feedback.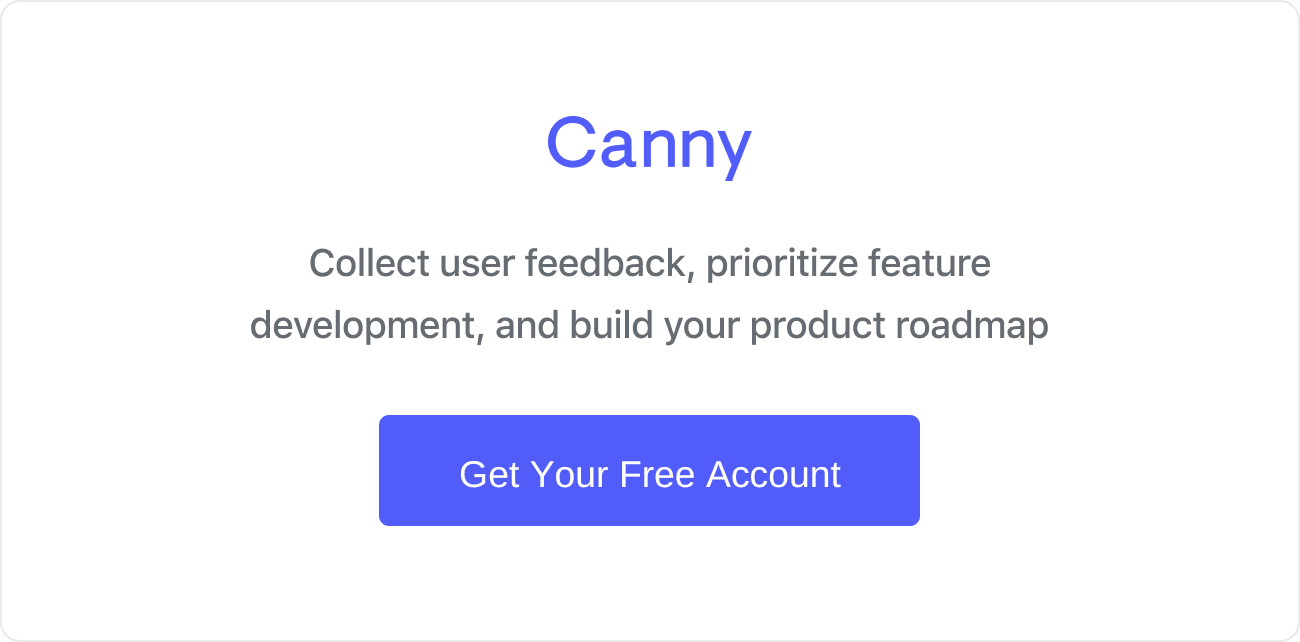 Improving UX
User experience (UX) is likely very high up on your priority list. And how can you know if your users are having a positive experience? There are a lot of ways, but a leading one is reviewing their feedback.
UX plays a big role in SEO, so providing a smooth and pleasant experience is very important for your search rankings too.
Google RankBrain is taking UX very seriously. It's a part of Google's AI sorting algorithm that ranks the search results. Basically, it pays special attention to how people interact with search results via user experience signals.
For example, dwell time looks at how long a person spends on a certain page. If they click "back" too quickly, that page may get ranked lower because Google thinks it has poor UX. If result #10 keeps that person on the page for a while, that may move up the rankings.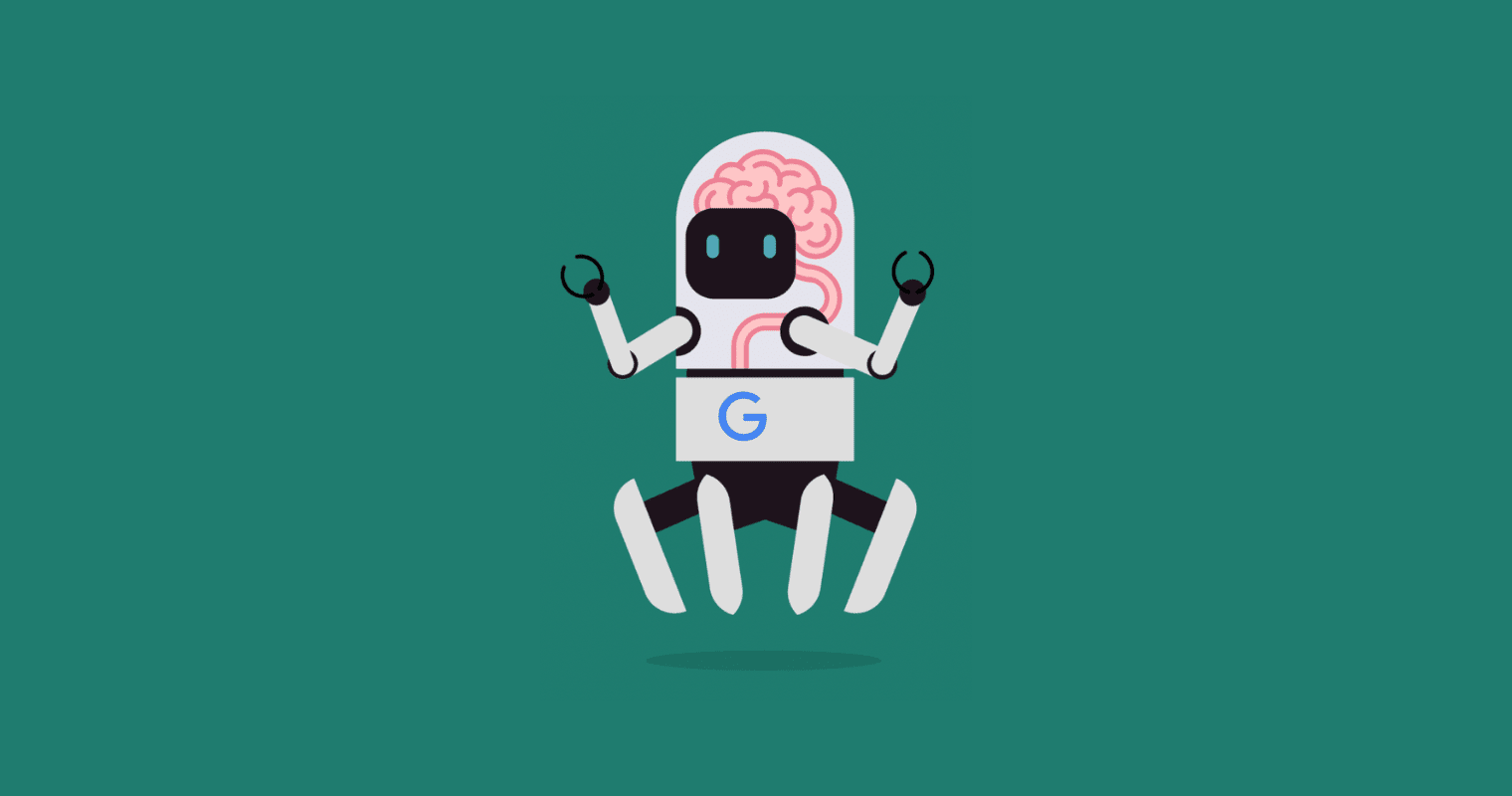 You can improve SEO with user feedback by focusing on user experience. To do this, you'll want to collect user feedback on your website and analyze it. You can do that through surveys, polls, and other methods. Once you have the feedback, you can use it to adjust your website. That includes design, content, and other elements that can improve user engagement. Slow page loading times, confusing navigation, and difficult-to-find content are some of the places to look at.
As you improve your site's user experience, your rankings should improve sitewide.
Boosting SEO through feedback
Feedback management is a powerful tool for SEO. You can use the feedback to identify areas for improvement: overall website, content, user experience, and so on. Incorporating user feedback into your website design can help to create a more positive user experience. That, in turn, can lead to increased user engagement and further improve your SEO rankings. So start tracking feedback today! And try Canny to make it easier.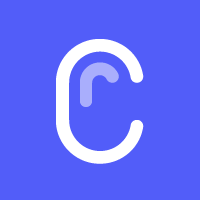 Canny
is a user feedback tool. We help software companies track feedback to build better products.