We're approaching the end of the year. Everyone's drafting up plans for 2023 and, of course, is wondering – what's to come? Some top product management experts shared their predictions with us. So we're going to lay them all out here for you! We hope that these insights will help you prepare for what's ahead and get inspired for the new year. Keep reading!
Money talk
Of course, the first thing that's on everyone's mind is money. Inflation, potential financial crisis, recession – all that affects your bottom line. What does that mean for product management specifically?
"Given the current economy, PMs will be expected to do more with a lower budget. Resource prioritization and optimization will be a constant refrain," – comments Jacques Reulet, Customer Success Manager at Canny.
With this added pressure, what can you do to stay afloat and thrive?
"Due to global inflation, we can expect pricing restructuring for most SaaS companies. The correct pricing is one of the things that can get you ahead of the competition. Make sure to explore your customers' willingness to pay in even more detail this time. Times are demanding and unpredictable. Data is as crucial as it has ever been. It will remain that way for 2023," – says Michał Suski, Co-Founder & Chief Product Officer at Surfer.
Similarly, there are predictions "about finding product growth opportunities on a limited budget. That will be the key. Companies are already cutting their staff and budgets. So only revenue-driven and data-driven products will survive," – says Lilia Gorbachik, Product Manager at SEMrush.
"PMs must become more data-driven as they decide what to work on," – Jacques agrees.
Skill expansion
We've talked to many product managers about what it really means to be a PM. This discipline isn't taught in many schools yet. So the definition of this role is vague and ever-changing. Some experts predict that it won't ever be set in stone.
"New product managers will need a diverse set of skills to keep up. PMs will have to be proficient in engineering, design, marketing, operations, and more. This kind of product manager can see the broad picture and comprehend how everything in the business fits together. Since businesses are adopting more fluid methods of operation, this pattern is here to stay," – comments Irene Graham, Co-Founder of Spylix.
"A PM is not a role with fixed skills and responsibilities. On the opposite – you need to be flexible enough to work across different teams and functions. 2023 will be the year of diverse and know-it-all PMs. They are knowledgeable everywhere: from marketing to engineering. This shift will be crucial. Flexible and agile PMs will ensure that the product responds to all set criteria, meets the clients' needs, and is created in a timely and efficient manner," – agrees Marcin Stoll, Chief Product Officer at Tidio.
All the tech
Of course, tech advancements will continue leading the way. Product experts are paying particular attention to:
Internet of Things (IoT)
Artificial Intelligence (AI)
Ecommerce
Here's what Geoff Cudd, Founder of Don't Do It Yourself thinks:
"Product managers will need to focus on incorporating IoT and AI into their products, gather data, and improve the customer experience. Example: AI chatbots for customer support."
"AI helps product managers assess the success of their products and improve them," – adds Matthew Ramirez, Founder at Rephrasely.
"AI in the design and development process will help to create more user-friendly and innovative products. AI will also help to improve product marketing and ensure that customers are satisfied with their purchases. As AI continues to evolve and become more sophisticated, it'll become more widespread and ingrained in product management," – Matthew continues.
"On the ecommerce side, automated driving, drone technology, and virtual reality storefronts will likely continue to emerge," – says Geoff Cudd.
All this new tech brings some security concerns. So it'll be vital for product managers to instill trust through clear policies and modern security measures (like encryption).
Tools, tools, tools
So much emerging tech means you've gotta take advantage of it.
"The emergence of micro tools, such as Grammarly, shows how important universality and effortless integration are," – comments Tom Hamilton-Stubber, Managing Director of TutorCruncher. So building integrations should be at the top of your teams' priority list in 2023.
Our Customer Success Manager Jacques recommends:
Better tools for sales teams to follow up on prospects
Ability to invest users in your products – to maintain revenue and prevent poaching
Canny offers a great way to achieve all that and more. By simplifying user feedback, you can get your customers excited and involved in your product. Canny is also great for sales – it shows your sales teams exactly what your customers want. Knowing that will make those demo and prospect calls that much smoother!
New year of product management
We hope that this summary of predictions inspired you a bit more than scared you. Times are getting competitive for sure, but there are still so many opportunities to make your mark.
As always, technology is here to help. Tools like Canny will help you find out exactly what your customers want and need in this changing economy. And your teams will be clear on what to build next.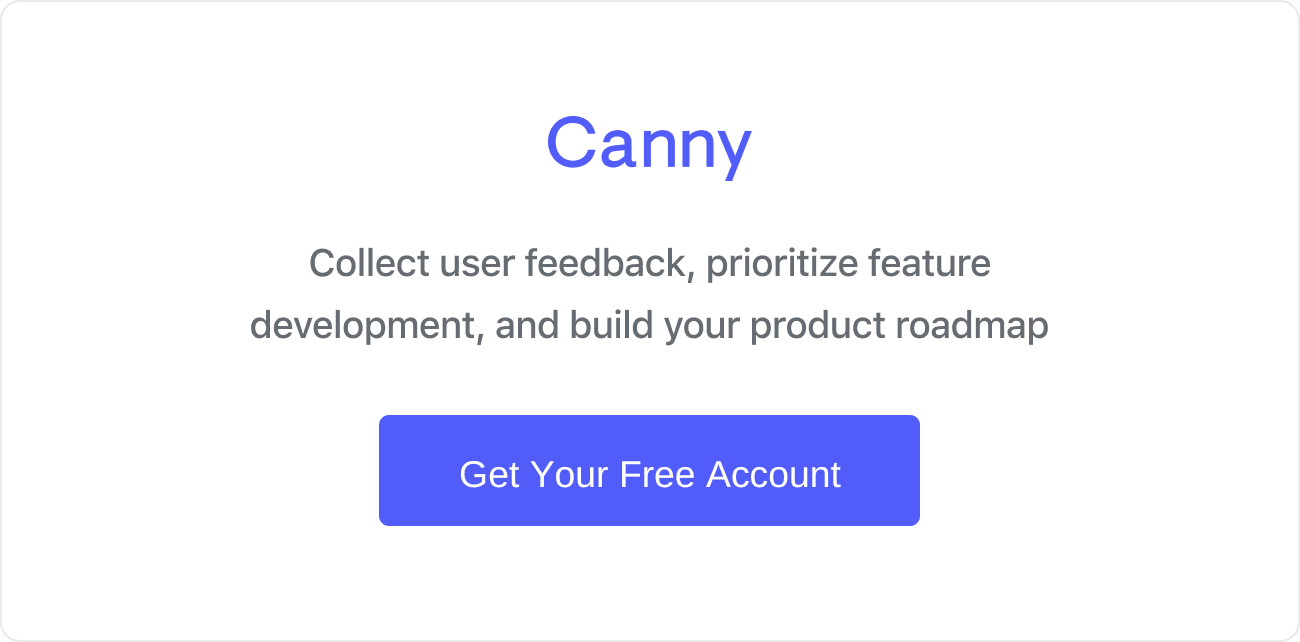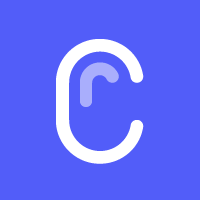 Canny
is a user feedback tool. We help software companies track feedback to build better products.