The end of the year is always a time to reflect.
So, we decided to take a moment to round up some of our favorite articles of 2020. (And, if you're new to the Canny blog, this is a good place to start.)
This roundup includes:
Canny behind-the-scenes, including how we hit 1M ARR,
things we've learned while running and growing a SaaS business,
why customer feedback matters, and how to leverage it
the importance of product roadmapping,
and some of our favorite posts from other industry experts.
Canny behind-the-scenes:
We hit a big milestone this fall: $1M in annual recurring revenue. This article covers what we've learned and takeaways for other growing SaaS startups.
In March of 2020, Canny turned three. Here are the highlights of three years of bootstrapping SaaS, and the highs and lows.
Running a SaaS company:
We're all for adding tools to your stack that make your life easier (hello, Canny). But there's definitely such a thing as too much tech. Here's how to systematically decide whether or not you actually need a new tool.
Case studies are a hugely effective way to showcase how actual customers use your product. Here's how we approach the process. (And, check out Canny's case studies for more examples.)
Leveraging customer feedback:
Back to basics: Why does collecting customer feedback actually matter? Here's why we think having a process for collecting and managing user feedback is an invaluable part of building a strong product.
Feedback is important—but it's not just about collecting input. You also need to track specifically which customers are giving what feedback. Here's why.
Roadmapping tips
Public roadmaps make people nervous. What if a competitor steals your ideas, or customers get upset that you're not building out features fast enough? We think the pros outweigh the cons, and we go into why in this article.
Now more than ever, entire companies are going fully remote. For PMs (whose job relies on interfacing with multiple orgs), this can be a challenging shift. Here's how having a well-thought-out roadmap can help.
From industry experts
Social proof is persuasive. But, in terms of your website and promotional materials, it can be more powerful when presented visually. Here's how to highlight it visually on your landing site, with customer features, stats on user volume, and more, from Farzad Rashidi, marketing director at Visme.
From Petra Odak, CMO at Better Proposals, comes these tips on creating a win-back strategy based around feedback you collect from your customers.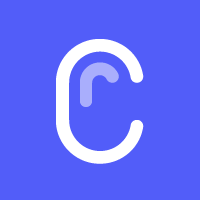 Canny
is a user feedback tool. We help software companies track feedback to build better products.